Fréijoersconcert "Classic up to date" vun der Biwer Musek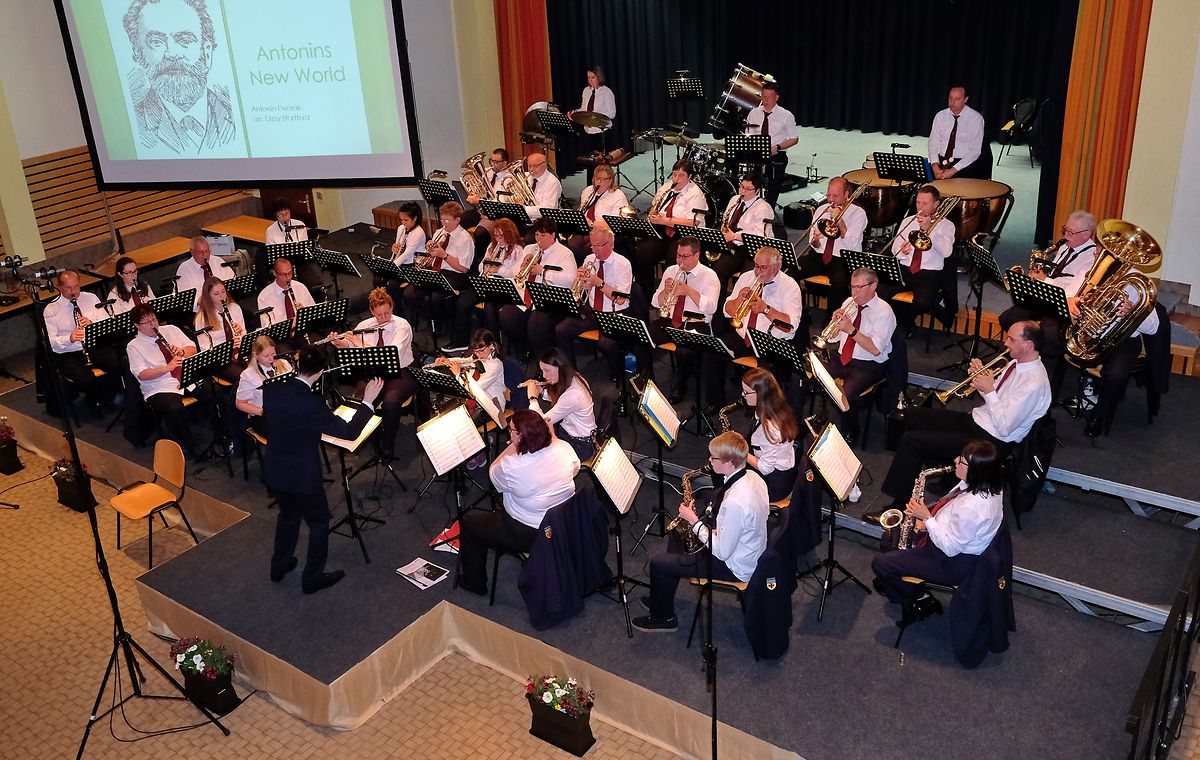 Picture Gallery
Please scroll down,
to see more pictures.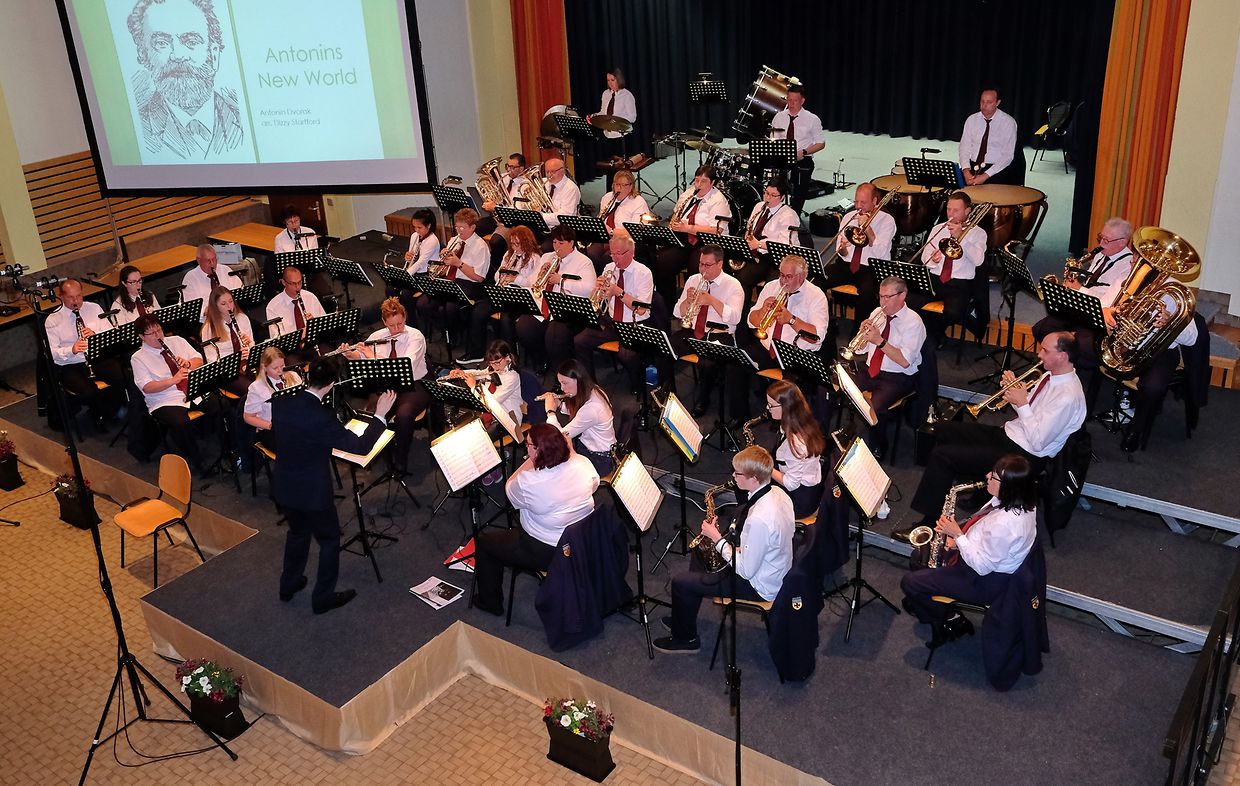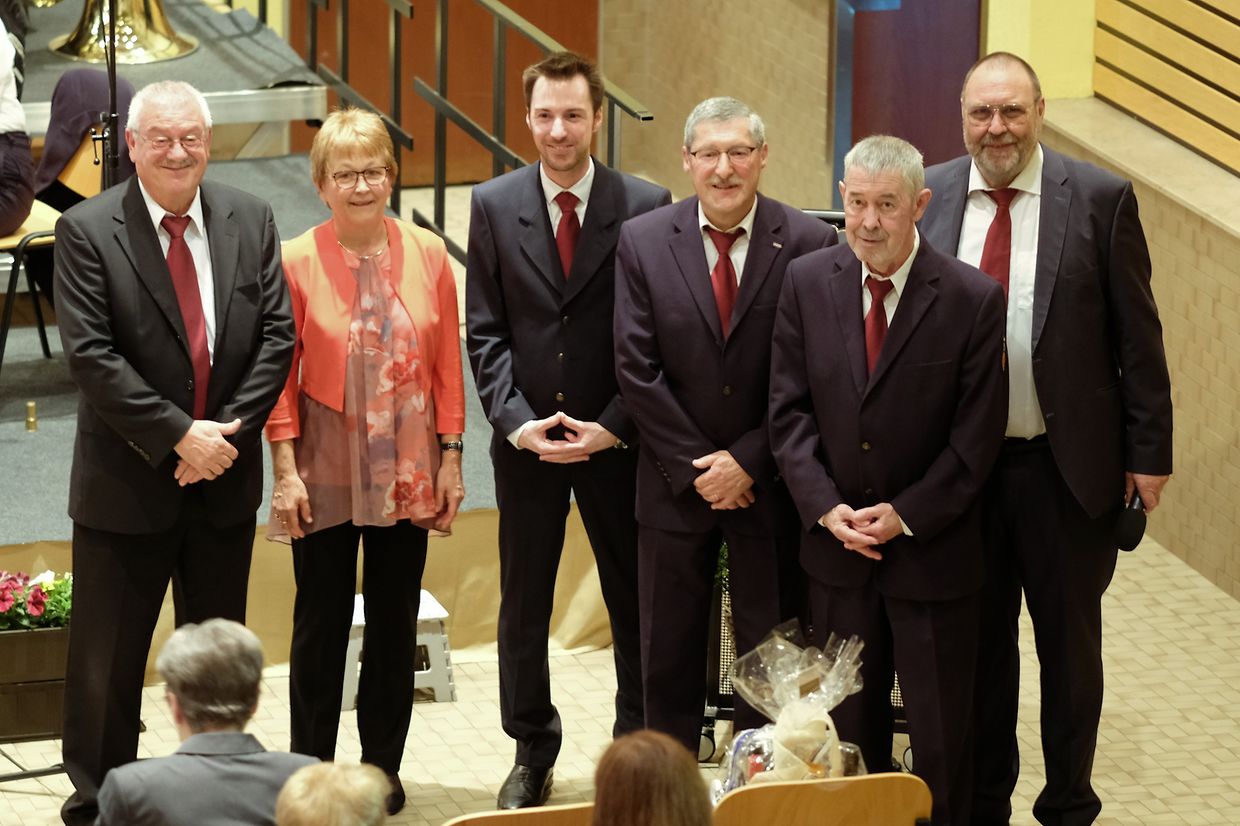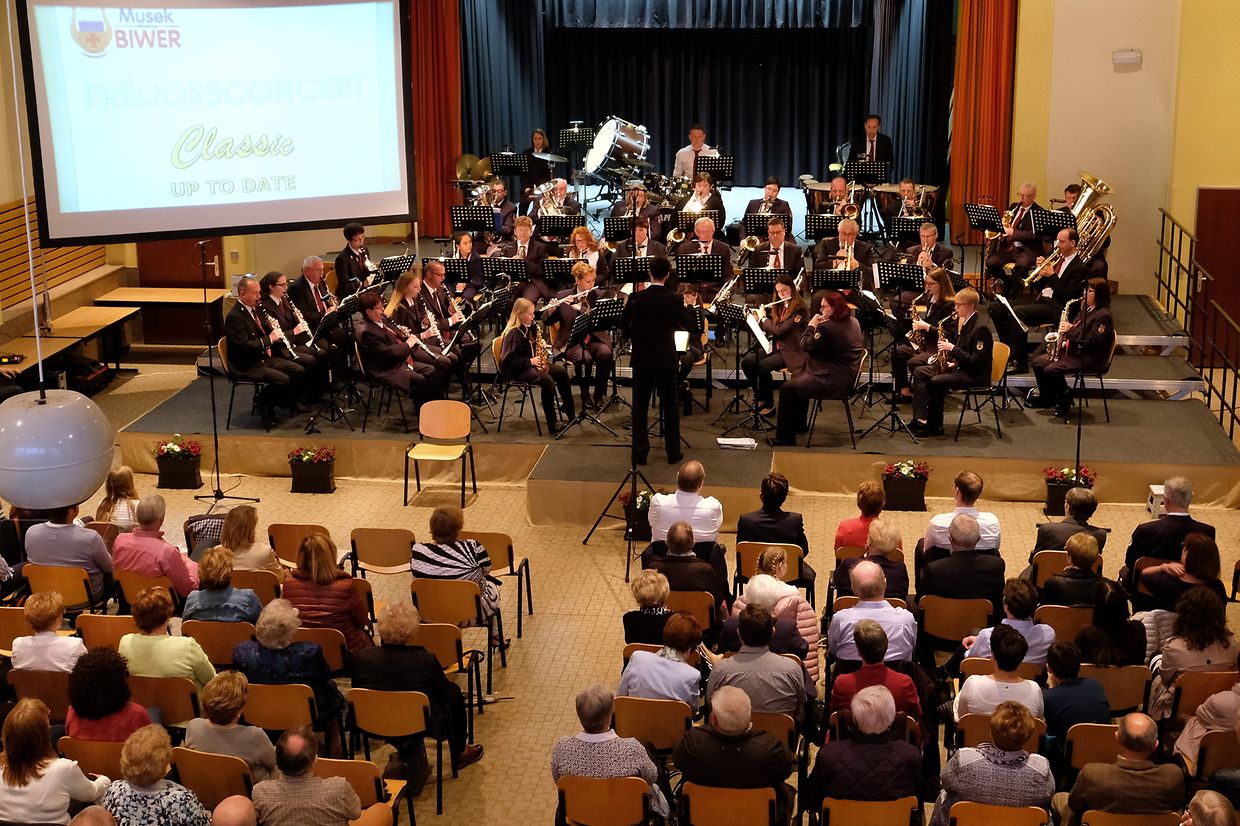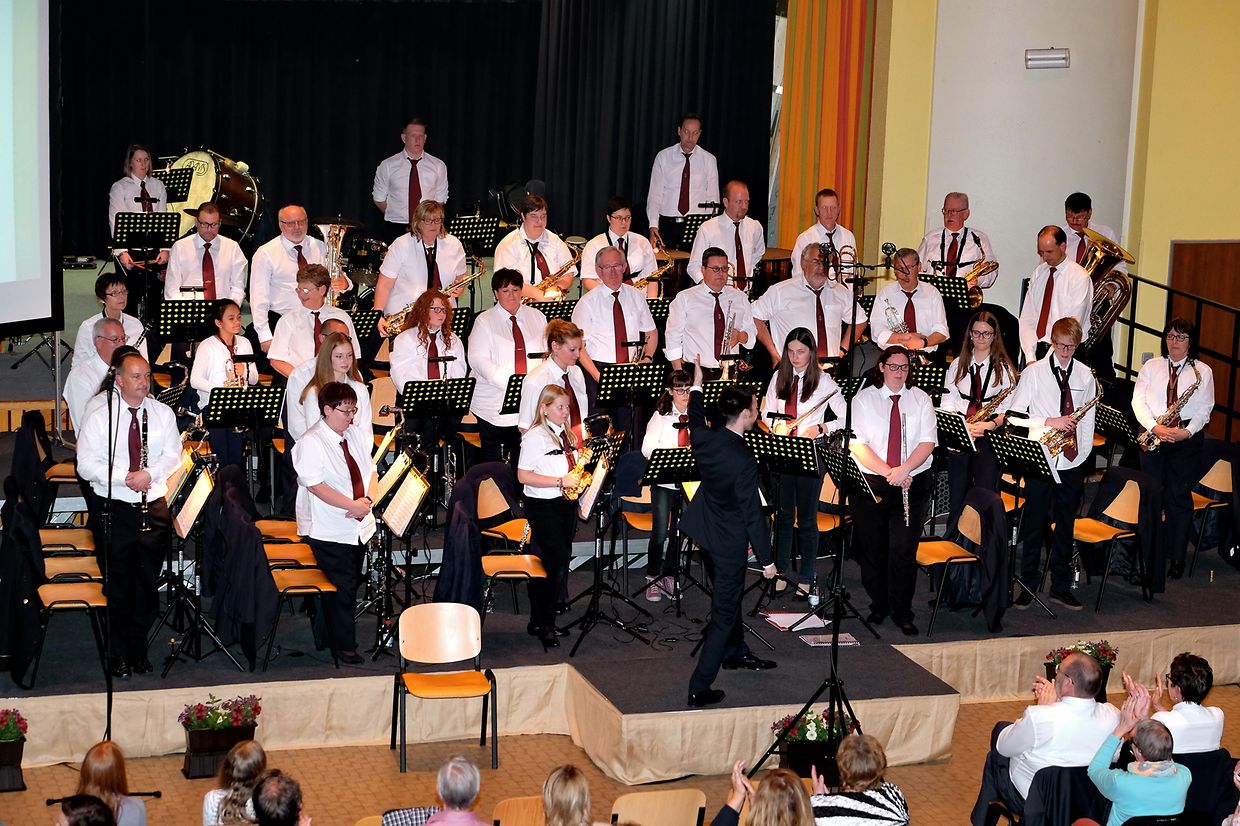 D'Musek vun der Gemeng Biwer hat ob een flotten Fréijoers-Concert invitéiert ënnert dem Motto "Classic Up to Date" ënnert der Leedung vun hirem Dirigent Fabian Konz.
Mat de bekannte Wierker "Concerto d´Amore, Eine kleine Rockmusik, Dichter und Bauer, The Typewriter mat dem Solist Max Schmit ob der Schreifmaschine, The Saint´s Hallelujah an no enger kurzer Paus Antonins New World, Samba de Aida, What´s up at the Symphony, Pop looks Beethoven an zum Schluss mat Toccata in D-Minor wousst den Ensemble, säin Publikum ze begeeschteren. Duerch den Owend huet d'Madame Christiane Schmit-Bamberg gefouert.
Bei gutt gefëlltem Haus goufen um Schluss vum Owend, den Aly Hüsslein an den Romain Nies, fir hiren jeeweils 50. Anniversaire an der Biwer Musek geéiert an hinnen zwee gouf een passende Kado vum President Gust Stoffel iwwerreecht.