Grousse Succès fir de Fréijoersconcert vun der Foulschter Musik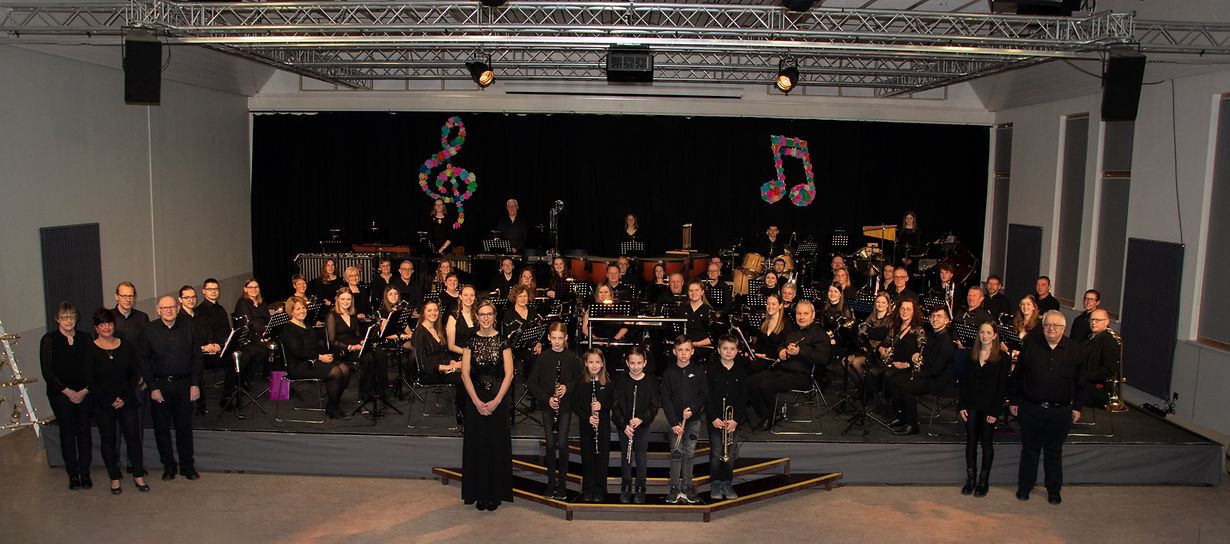 De Fréijoersconcert vum 19. Mäerz 2022 am Centre Culturel zu Foulscht war e grousse Succès fir d'Foulschter Musik.
Et war net nëmmen deen éischte Concert no der Covid19 Pandemie, mee et war och den éischte Concert ënner der Leedung vun der Dirigentin Laurence Steichen.
Ugefaange hat de Concert mat eiser Jugend Musik déi puer Stécker gespillt huet. Duerno huet d'Foulschter Musik "Guardians of Peace", "Il Postiglione d'Amore", "Moment for Morricone", "Cartoon Spectacular", "Symphonic Highlights from Frozen" a "The Legend of Maracaibo" an nach puer Zugaben zum Beschte ginn.
Wéinst der aktueller Situatioun an der Ukrain war kuerzfristeg beschloss ginn eng Quête nom Concert ze maache fir den ukrainesche Flüchtlingen ze hëllefen.
De Veräin ass frou fir kënnen 2.500 Euro un d'Caritas Lëtzebuerg z'iwwerweisen.
Notéiert Iech elo schonn d'Datumer vum 11. an 18. Juni 2022 wou d'Foulschter Musik hire Galaconcert zu Foulscht am Centre Culturel wäert spillen.