"Moments of Music & Magic" wußte zu begeistern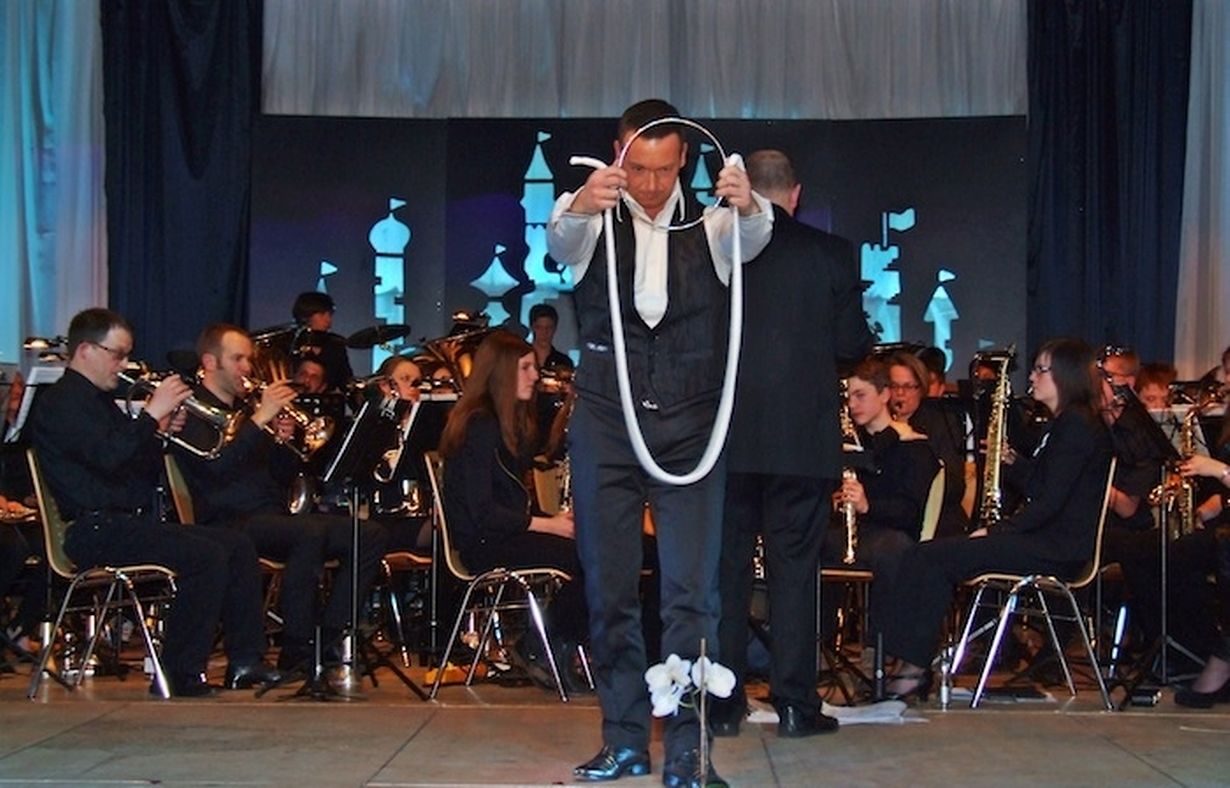 Am Samstagabend fand in Strassen die Premiere von "Moments of Music & Magic" statt. Die multimediale Show, ausgearbeitet von der Fanfare Stroossen und dem Illusionisten David Goldrake unterhielt am Samstag und am Sonntag die zahlreichen Zuschauer im Centre Paul Barblé mit anspruchsvoller Zauberkunst, weltbekannten Melodien und den passenden Ausschnitten aus den Filmklassikern von Walt Disney.
Anlässlich ihres 10jährigen Jubiläums, wurde den jungen Musikern der Stroossener Music-Kids, dem Jugendensemble der Fanfare Stroossen, die Wahl des musikalischen Themas überlassen.
Die Show ist noch zu sehen am 11. Mai im Théâtre Municipal der Stadt Esch/Alzette und am 9. Juni im Conservatoire der Stadt Luxemburg.
Tickets sind an den üblichen Vorverkaufsstellen erhältlich.
(MTM)