Battle of Müllerthal 2014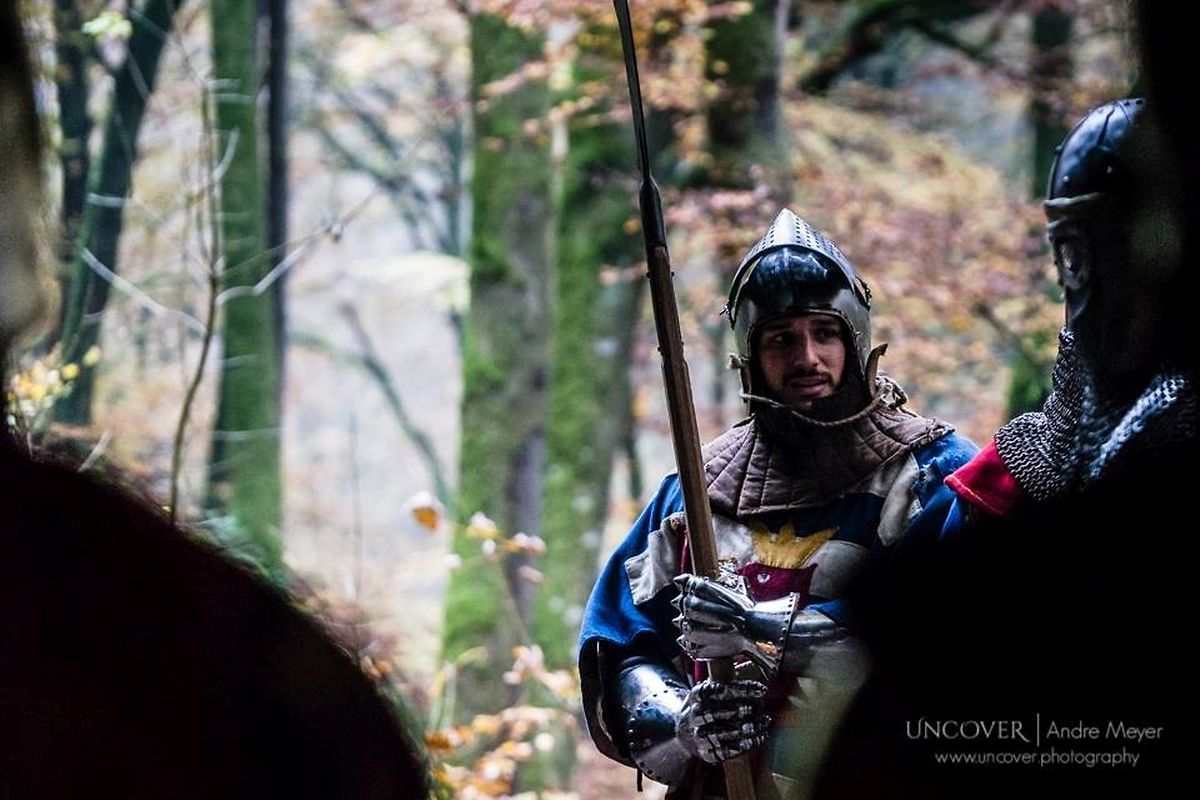 Picture Gallery
Please scroll down,
to see more pictures.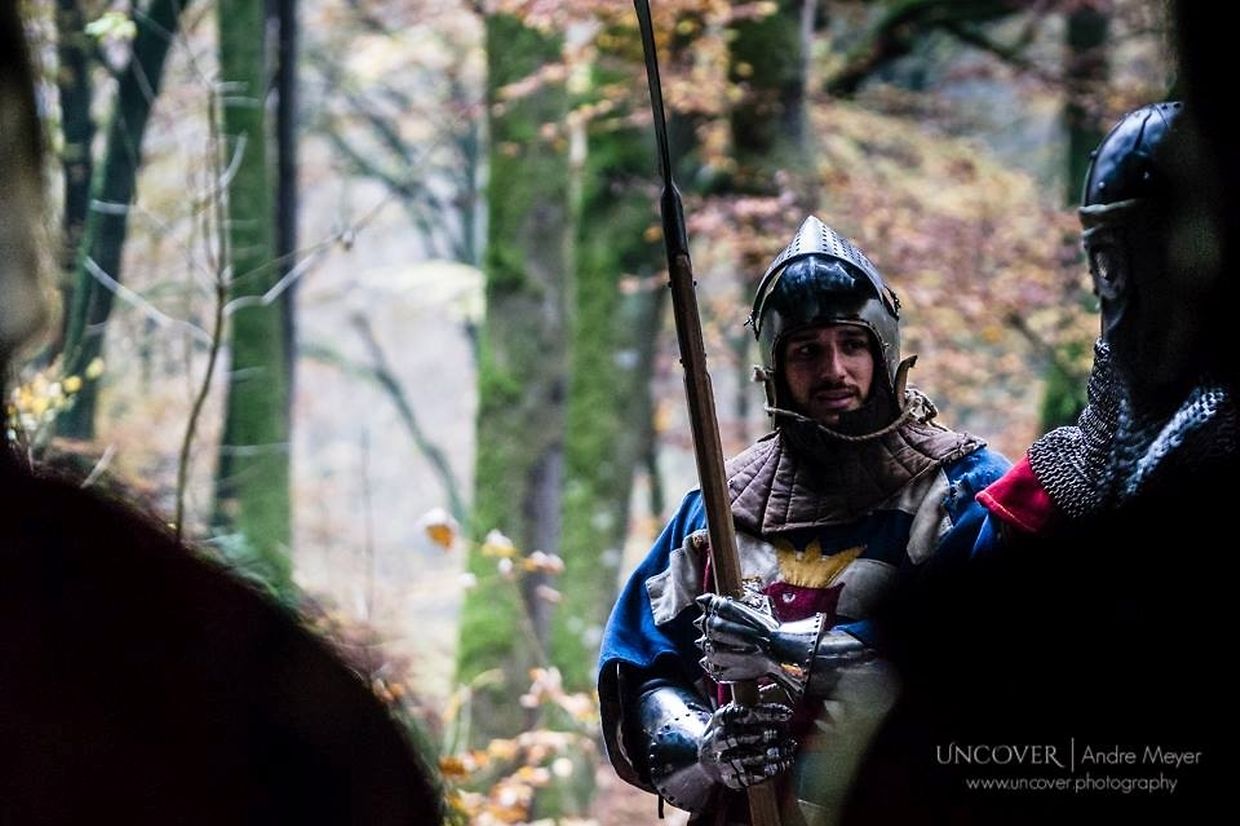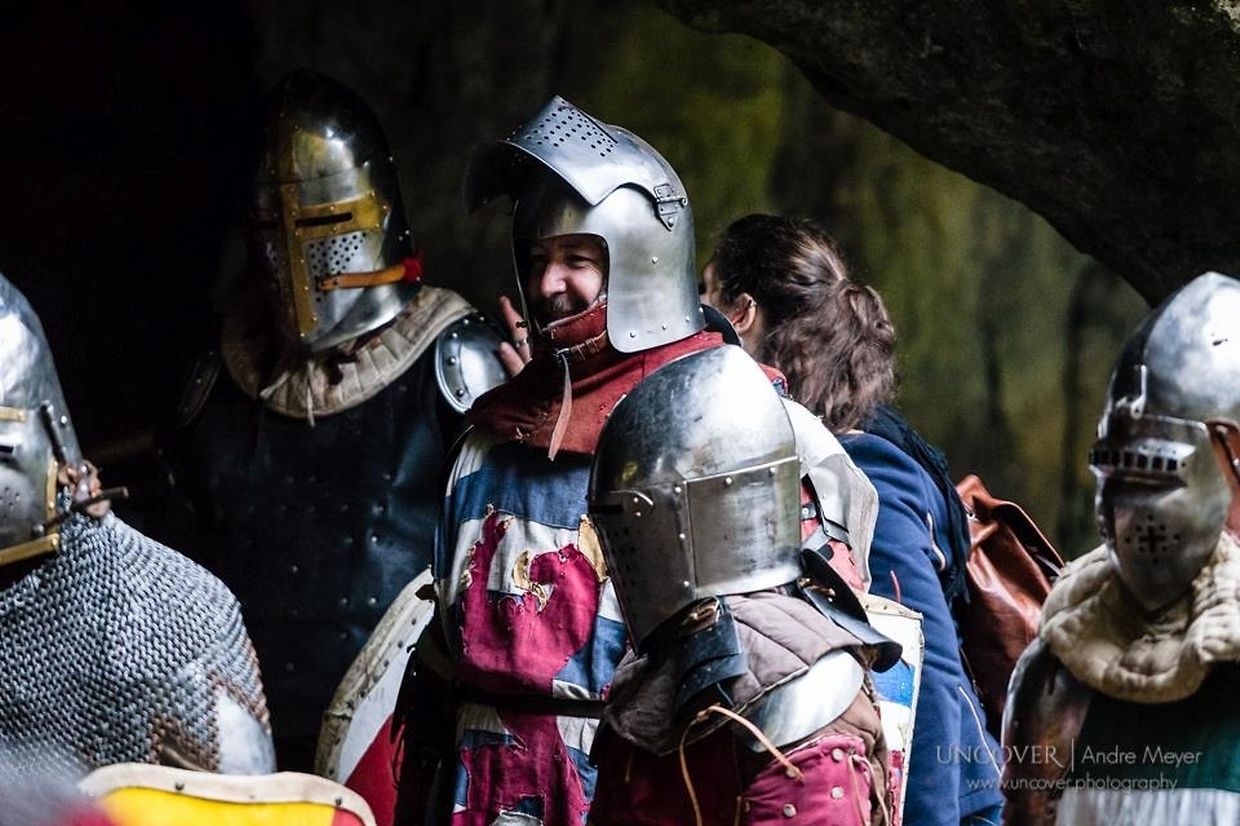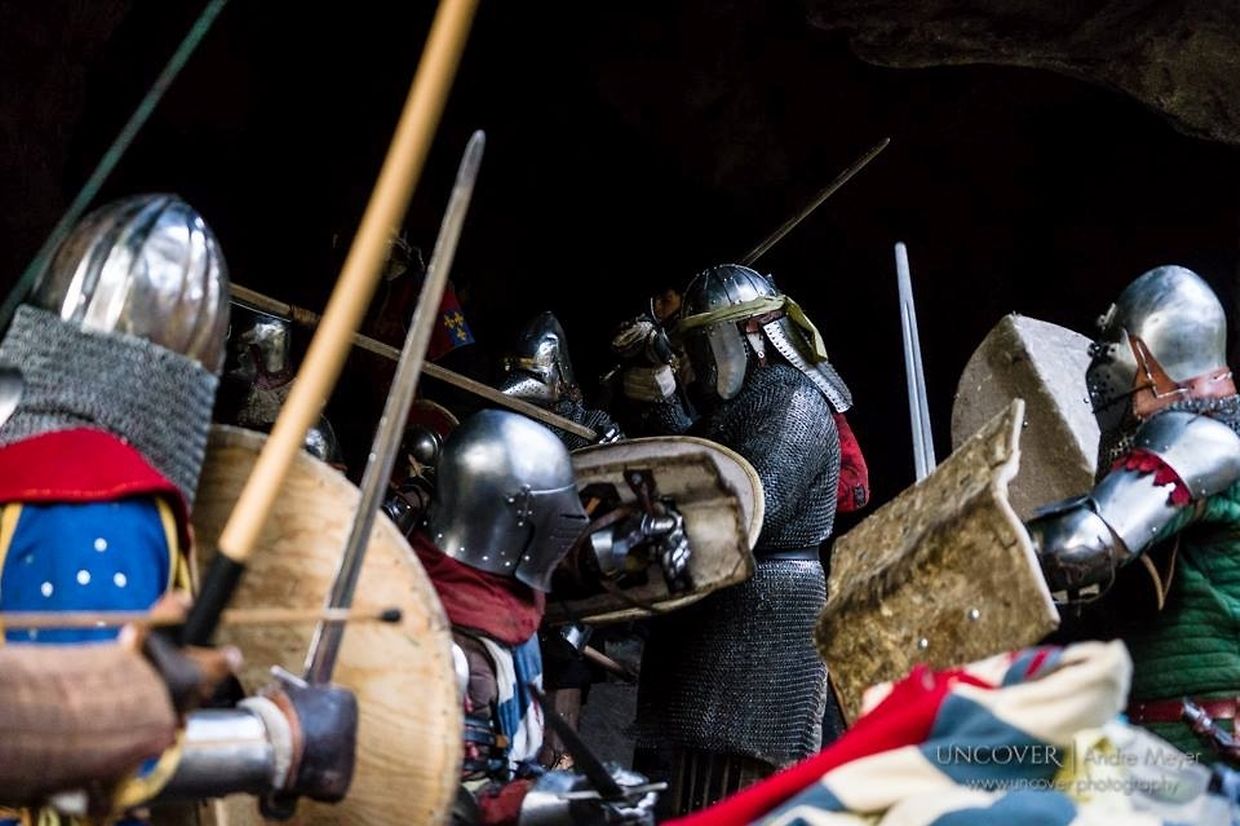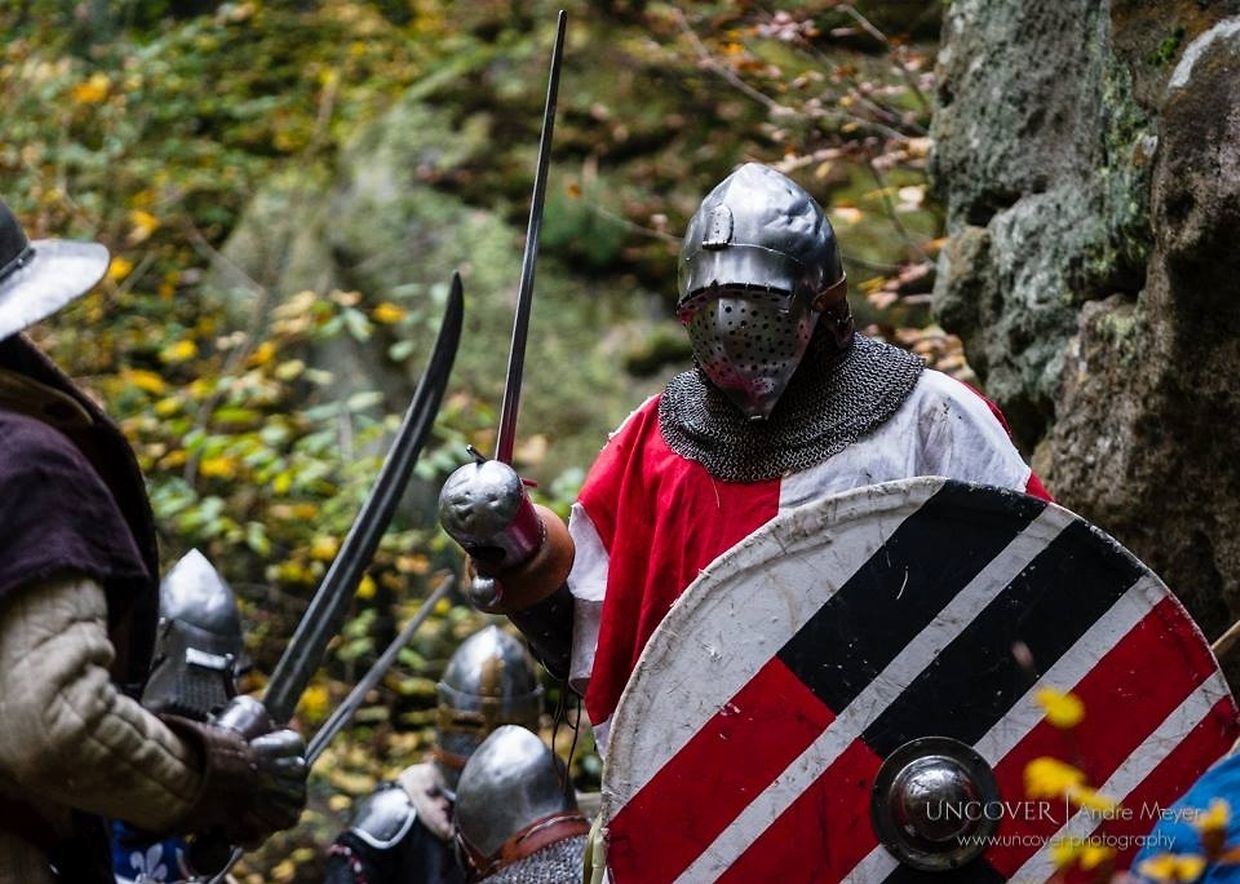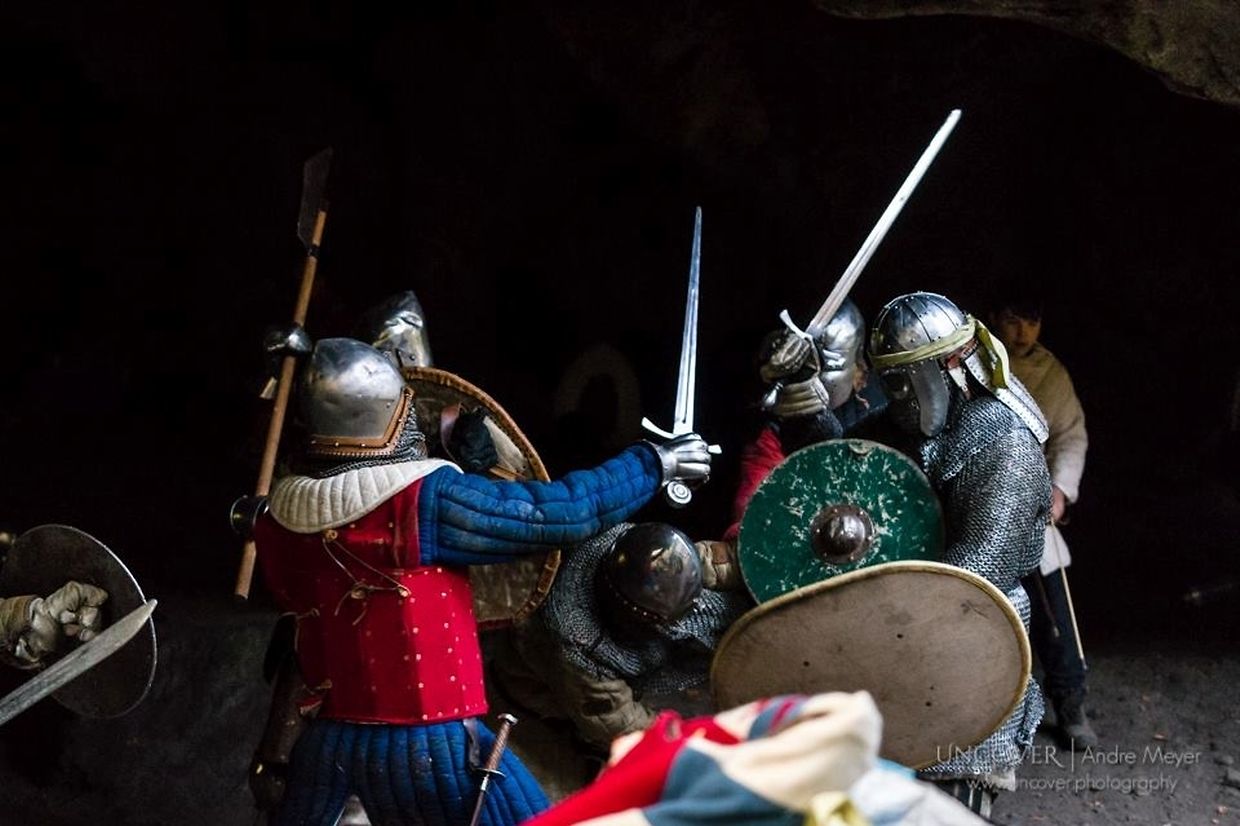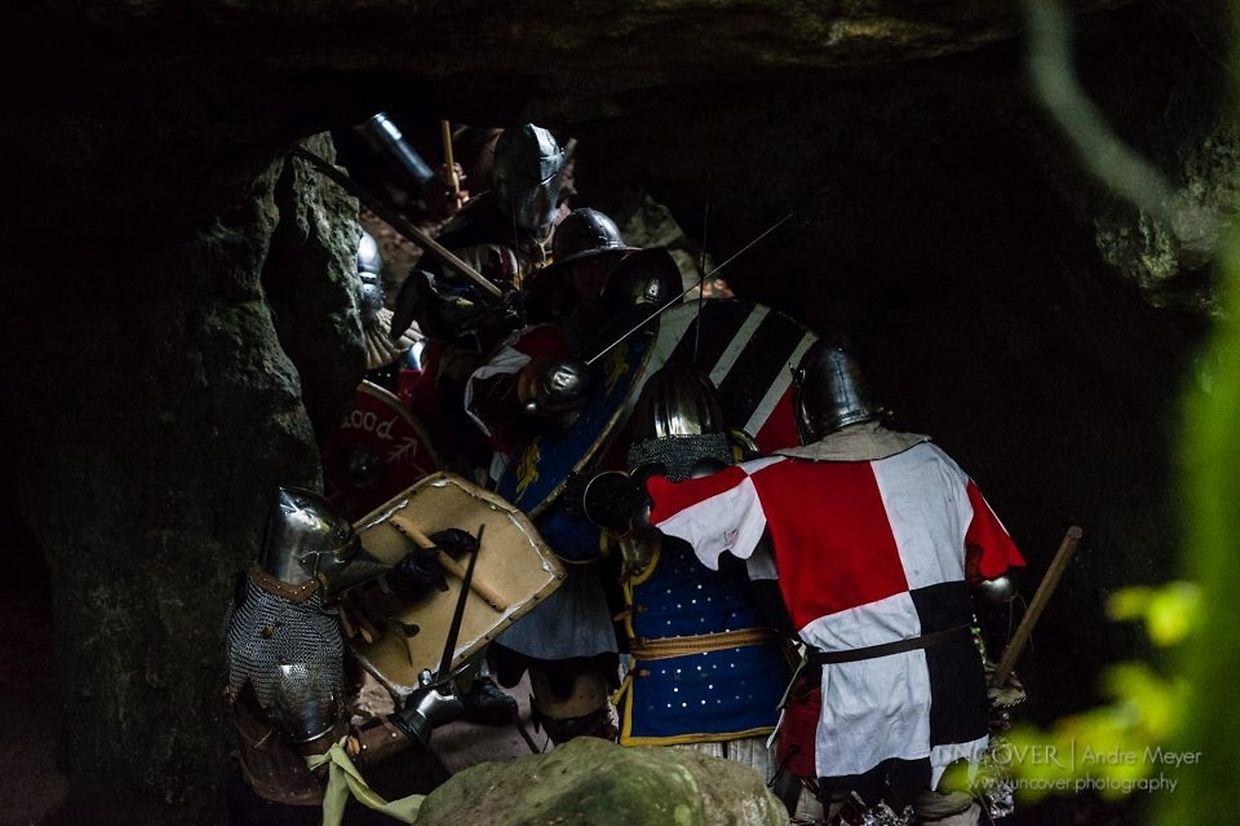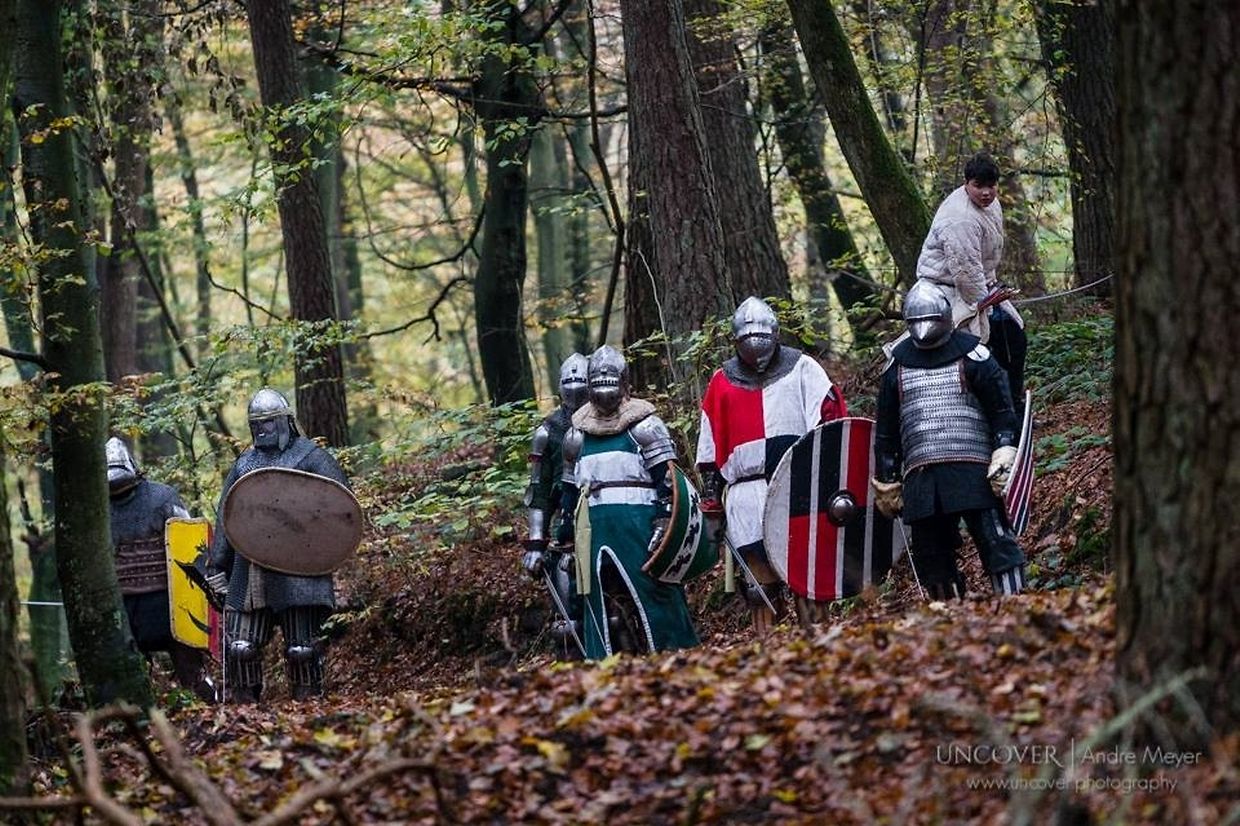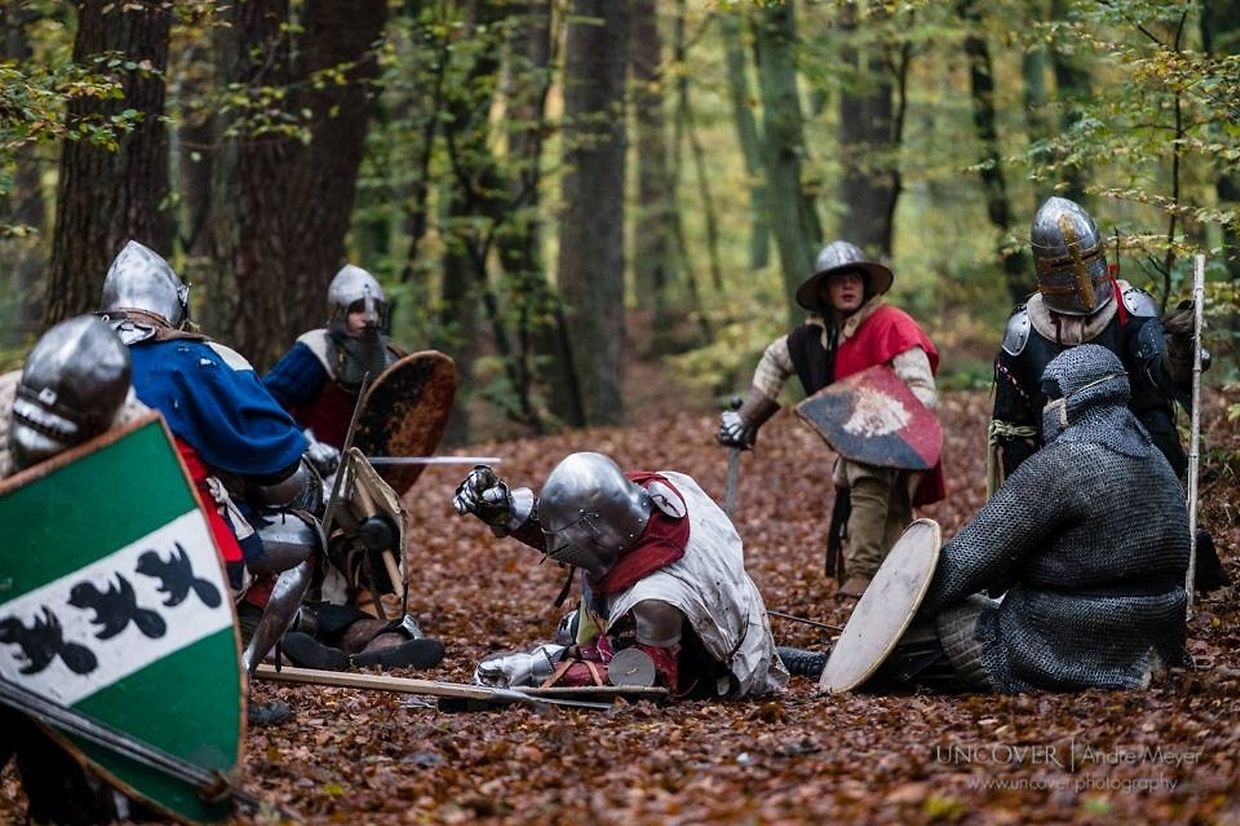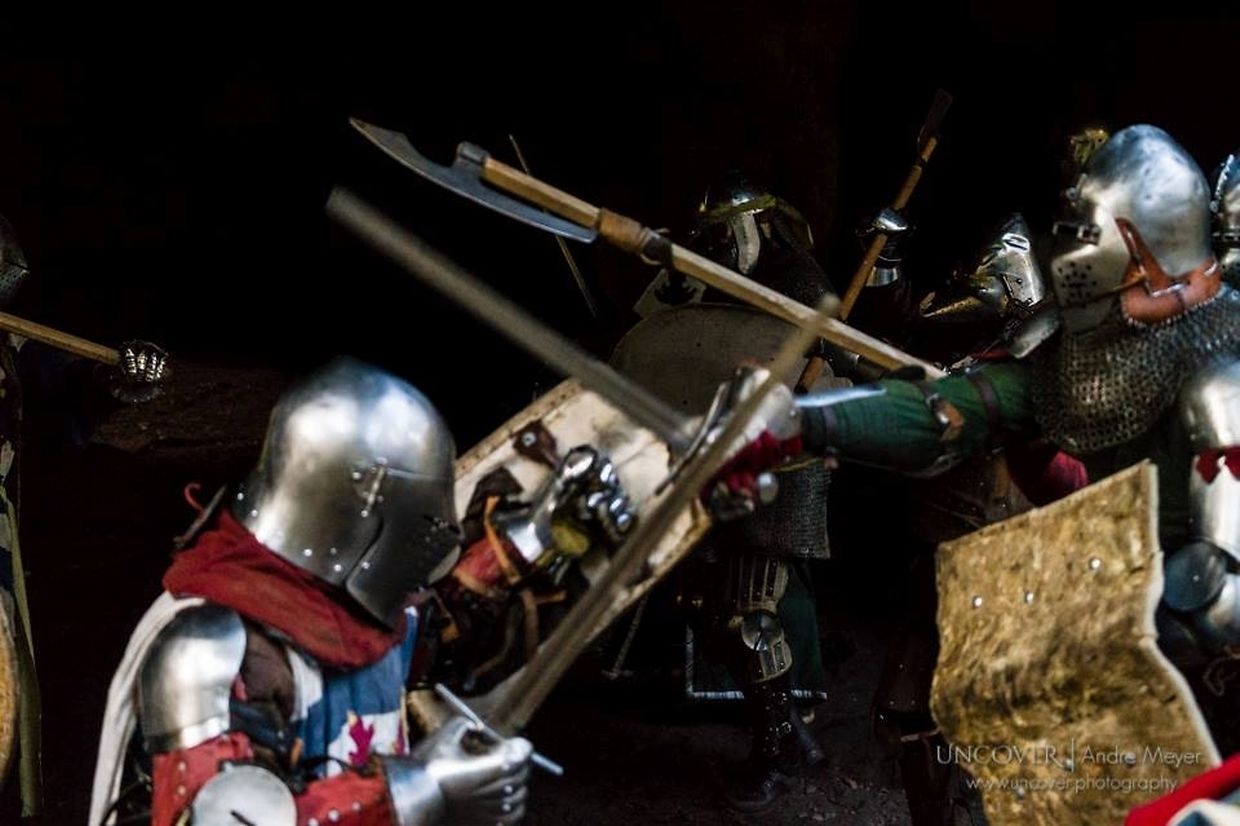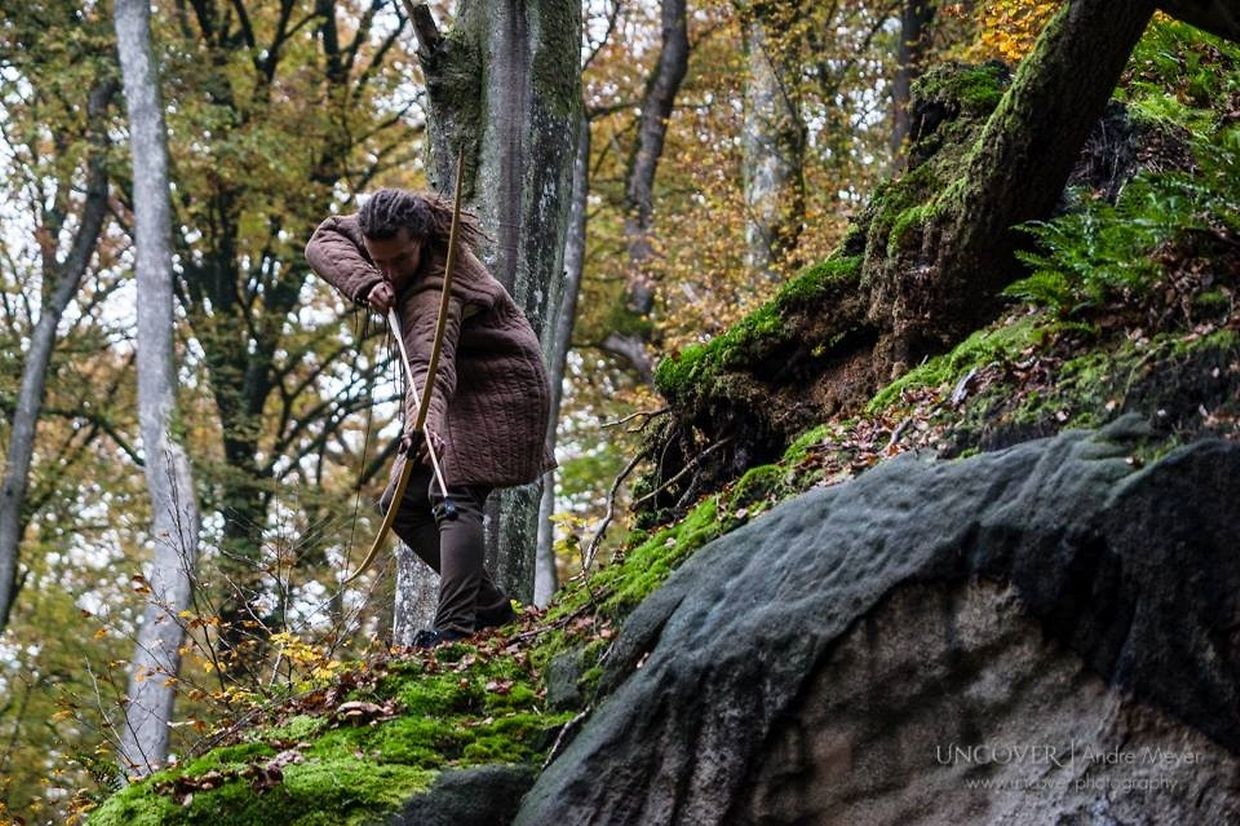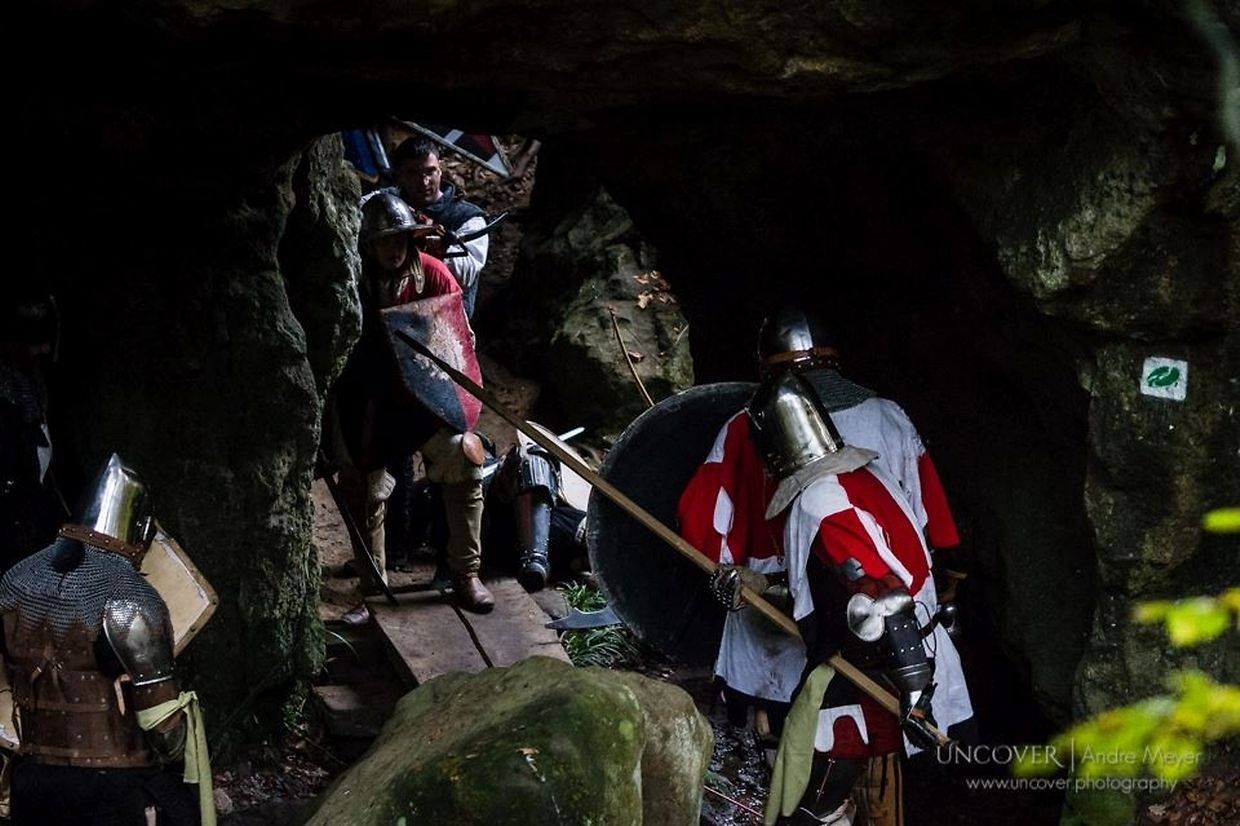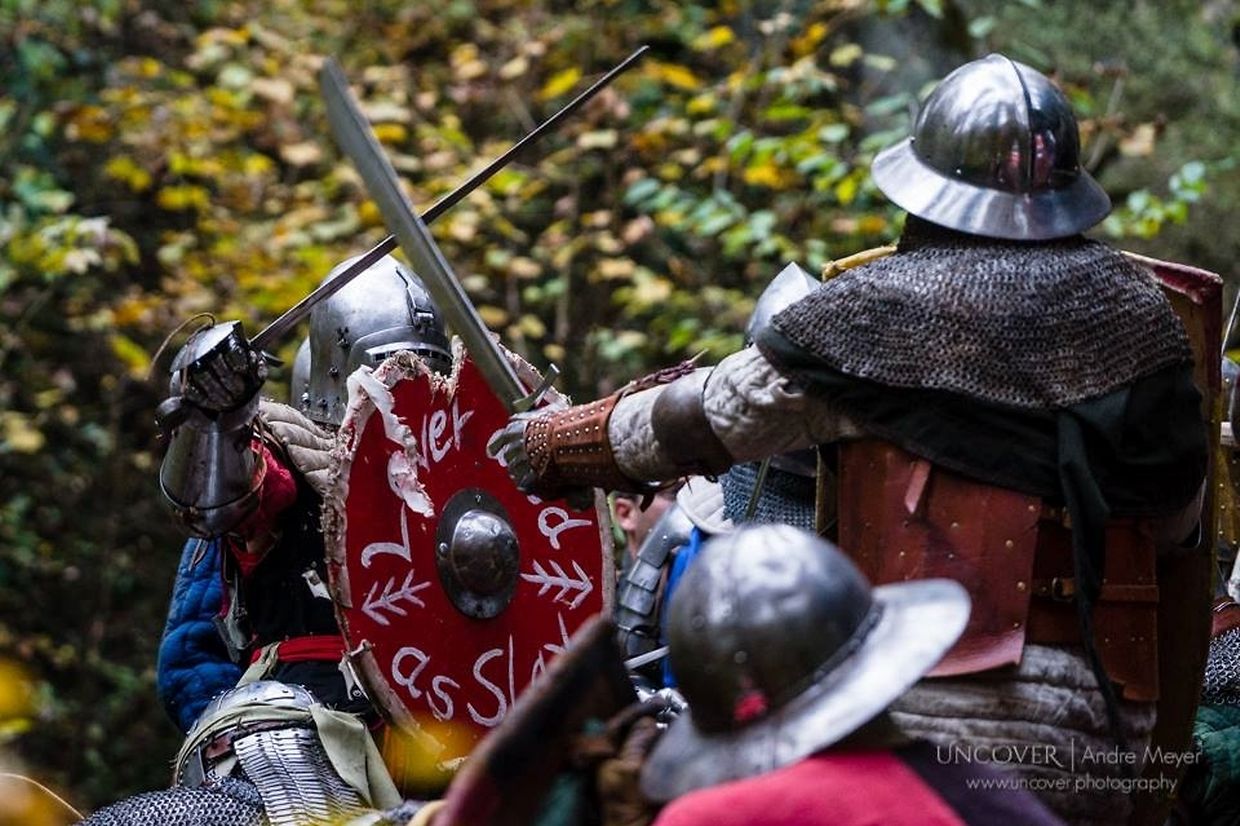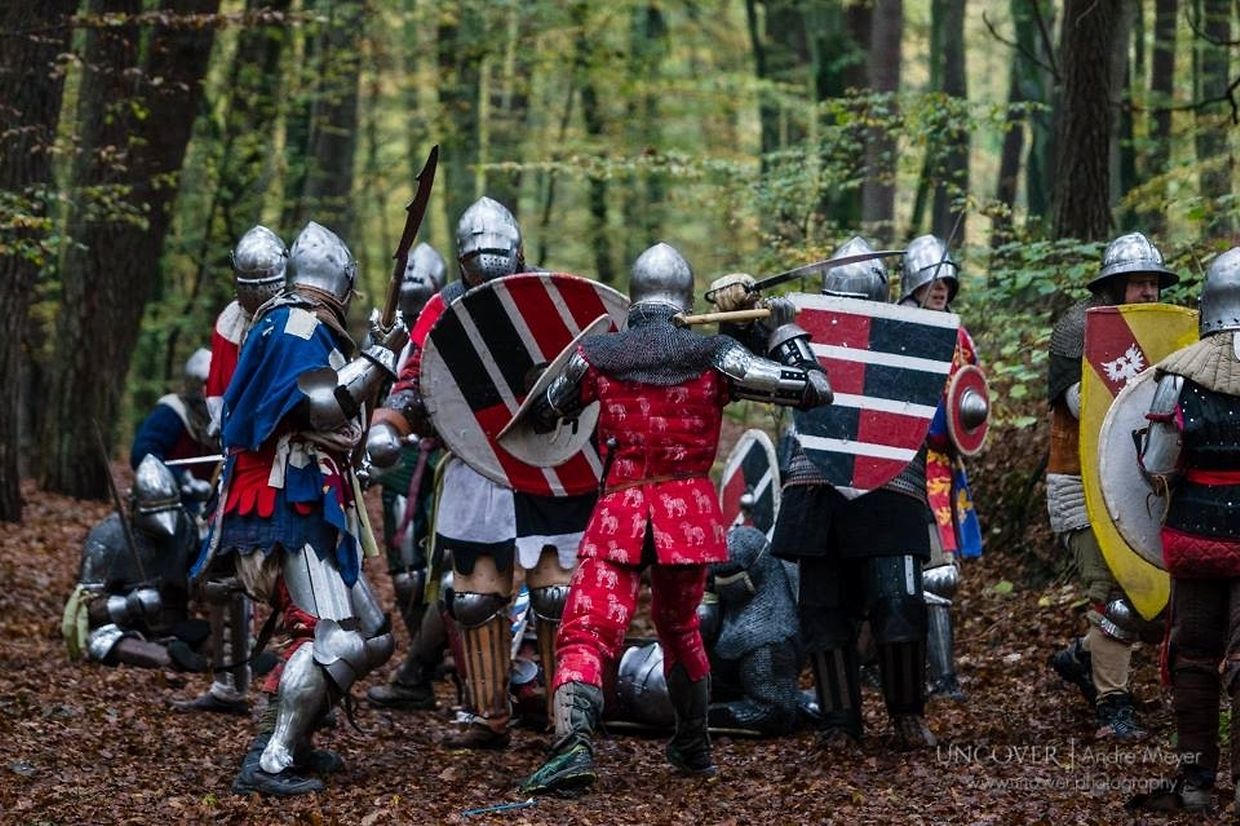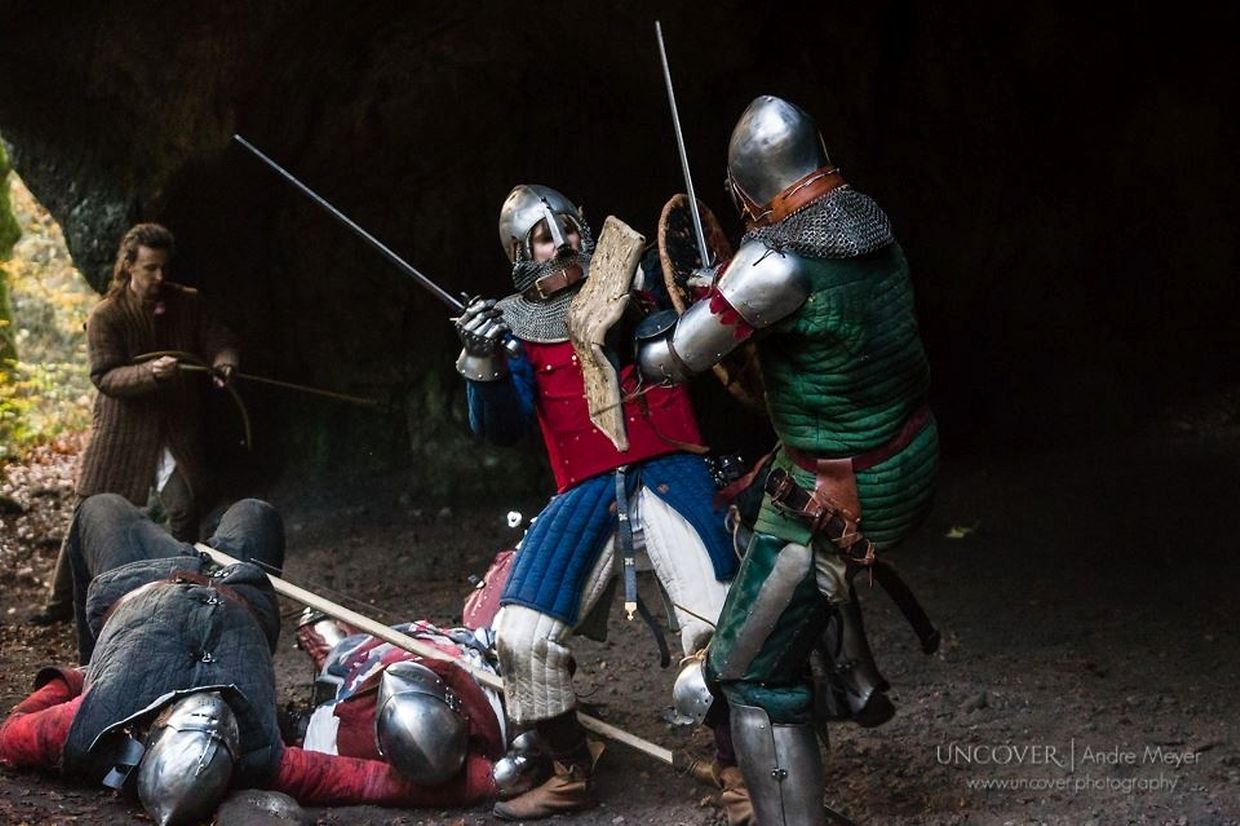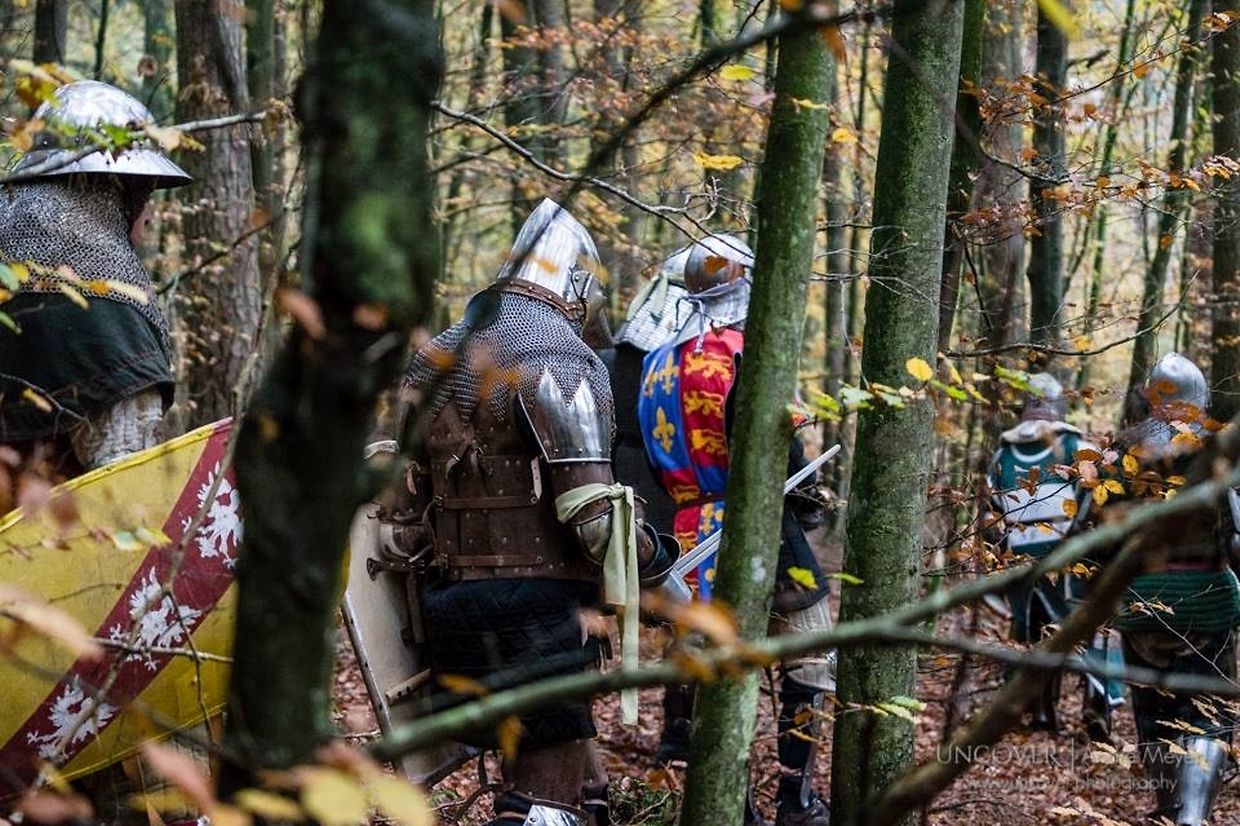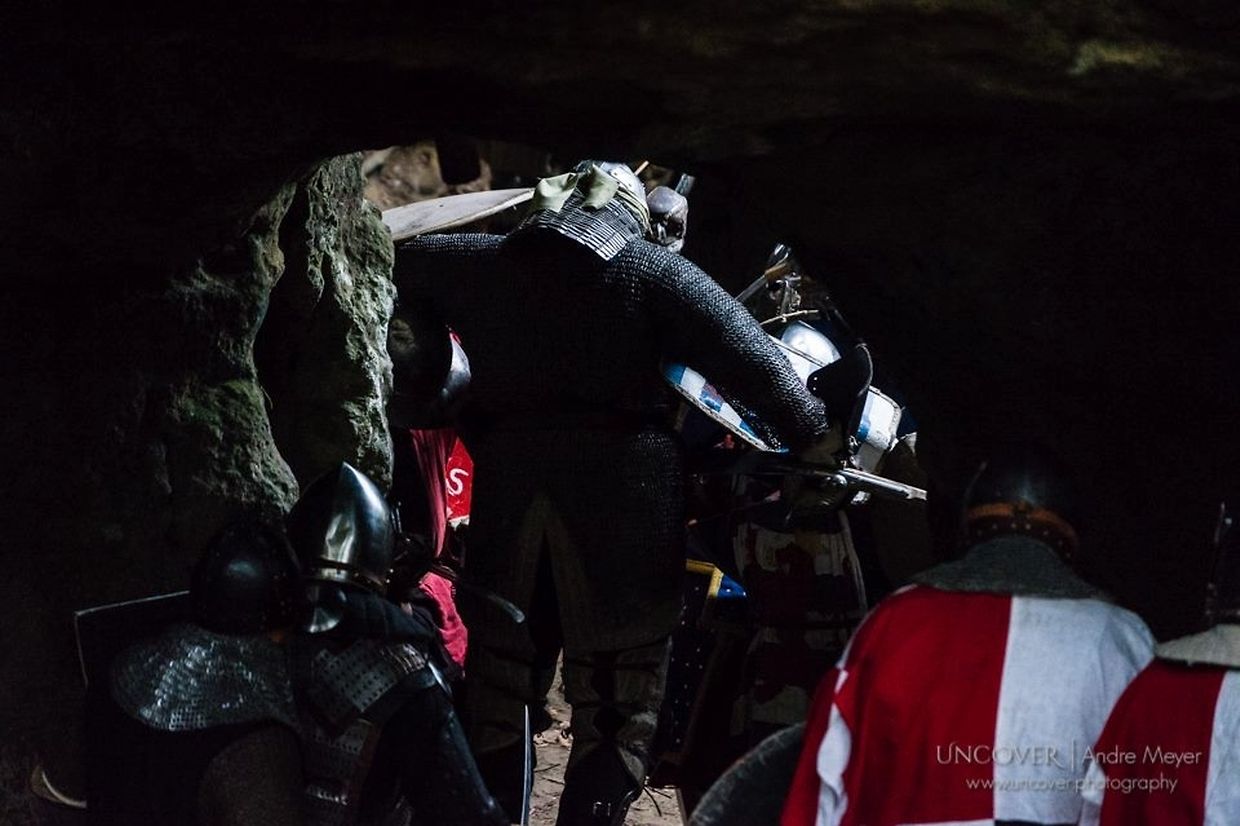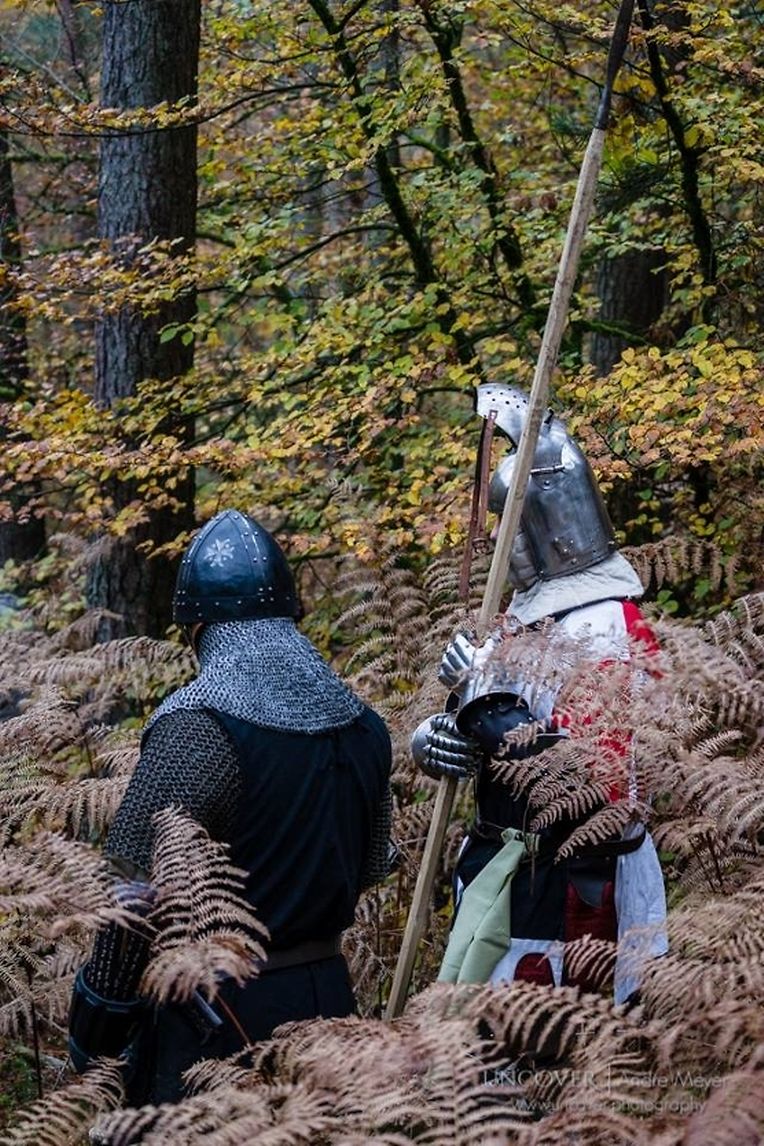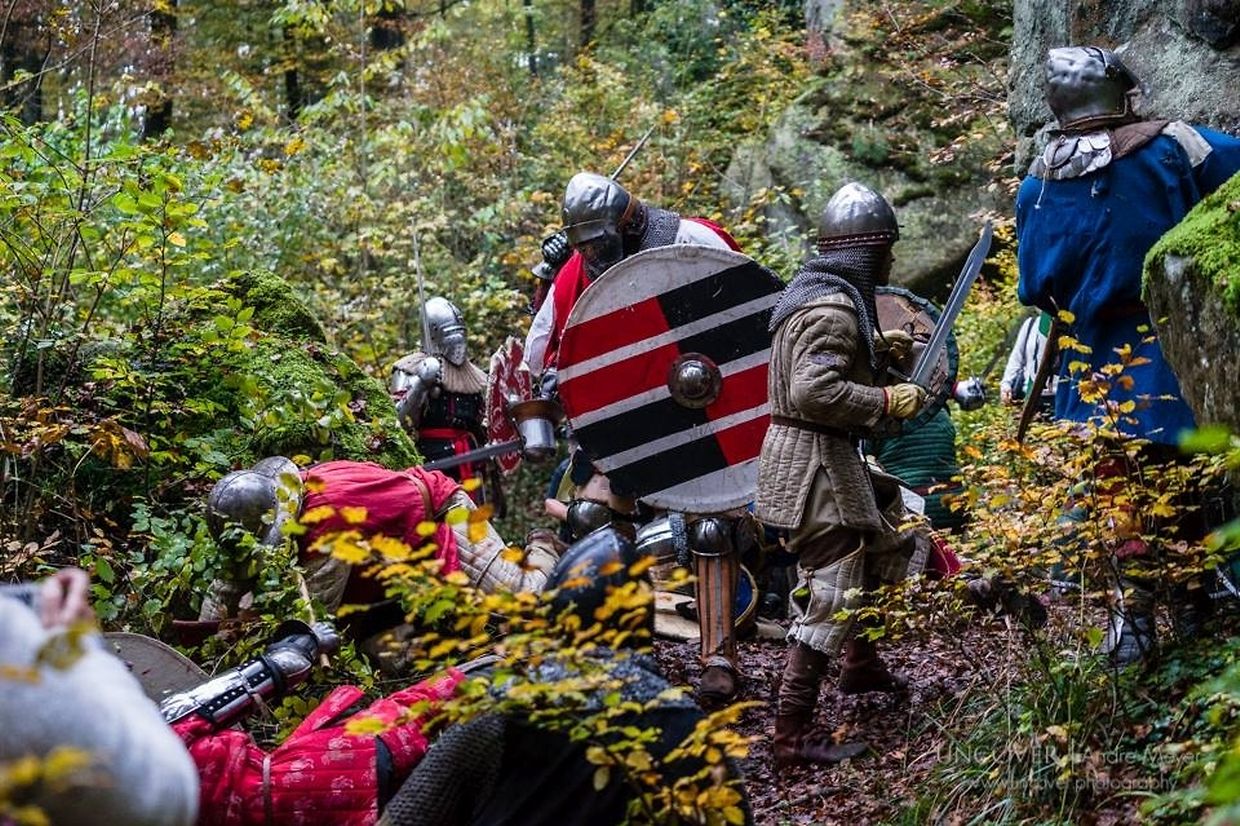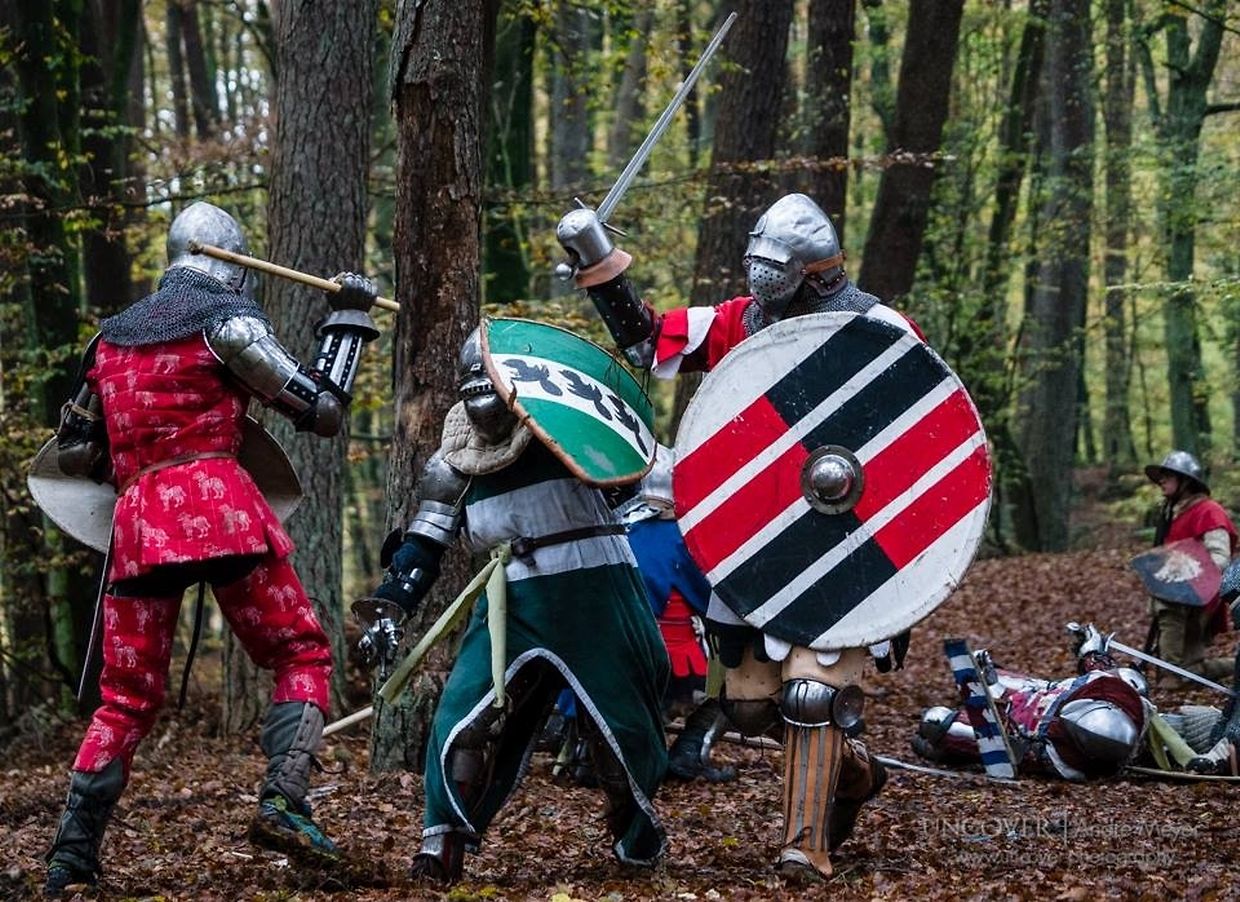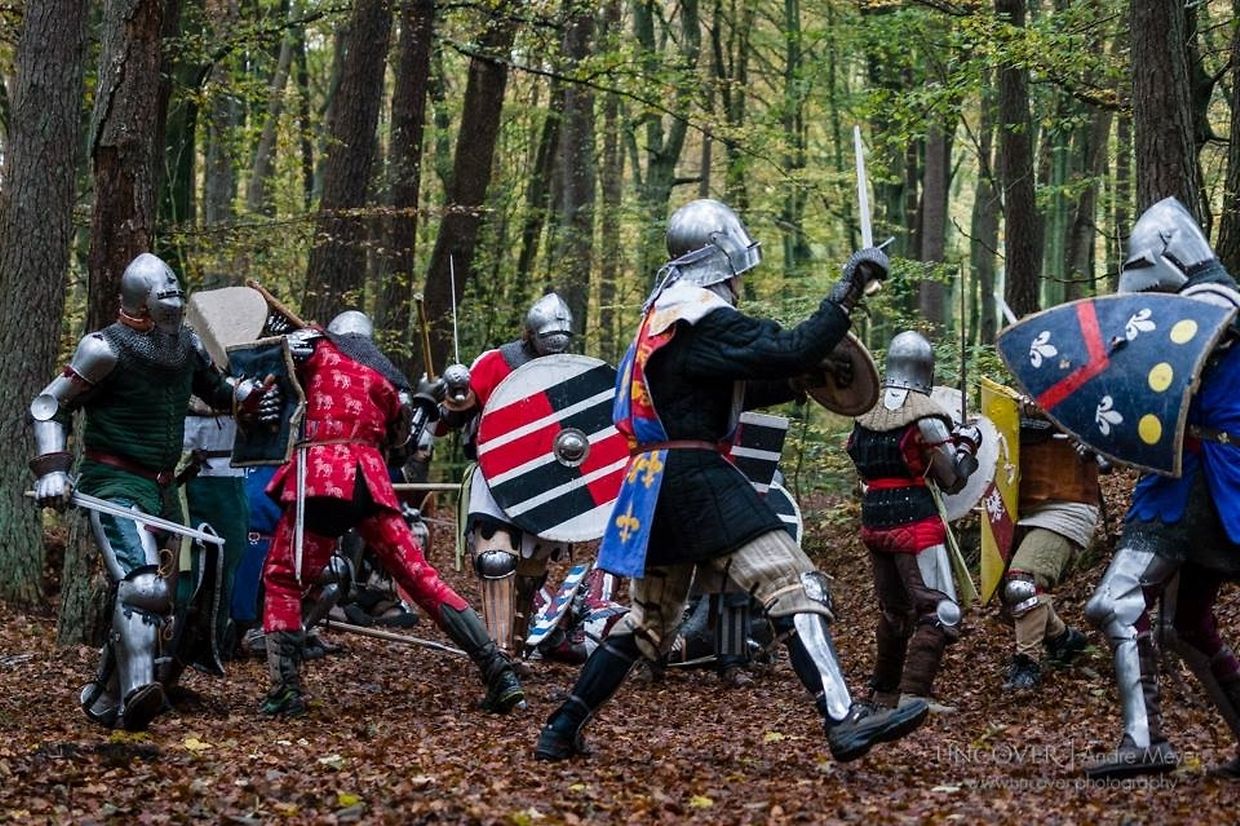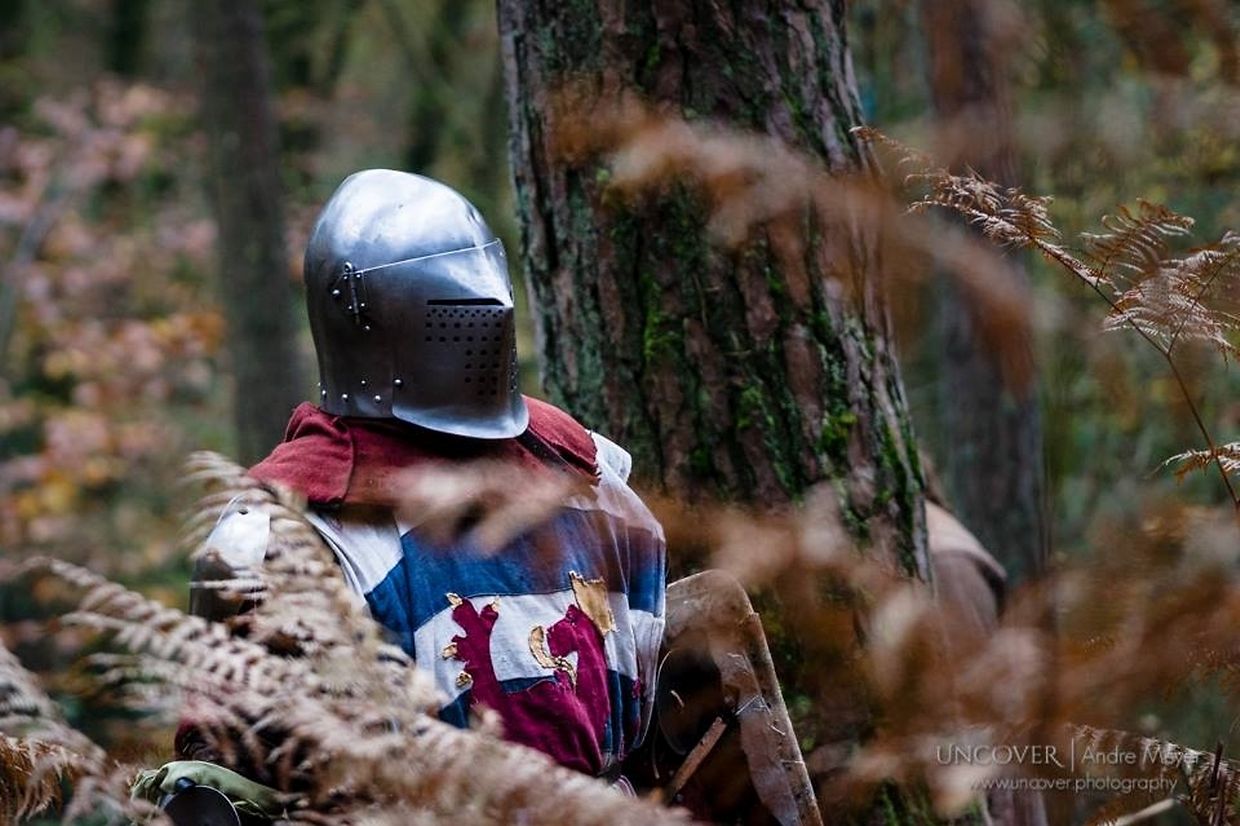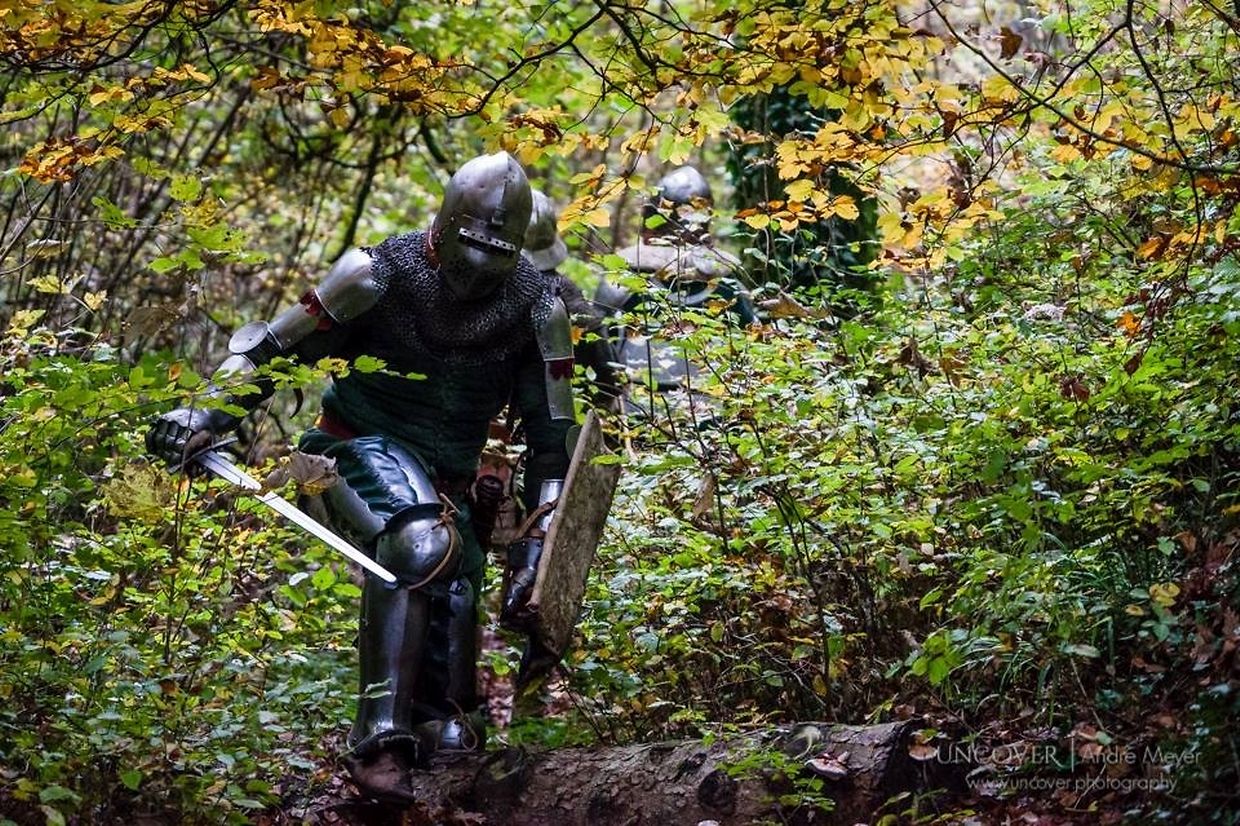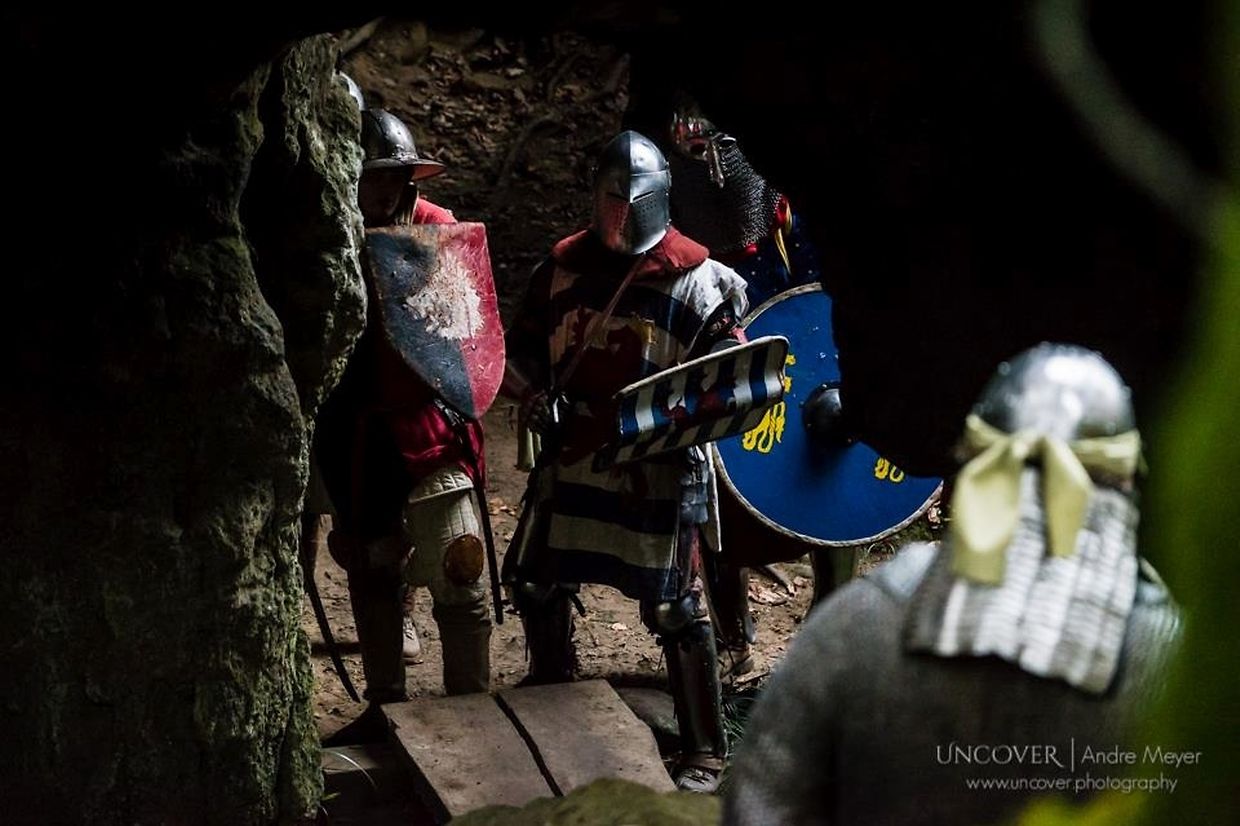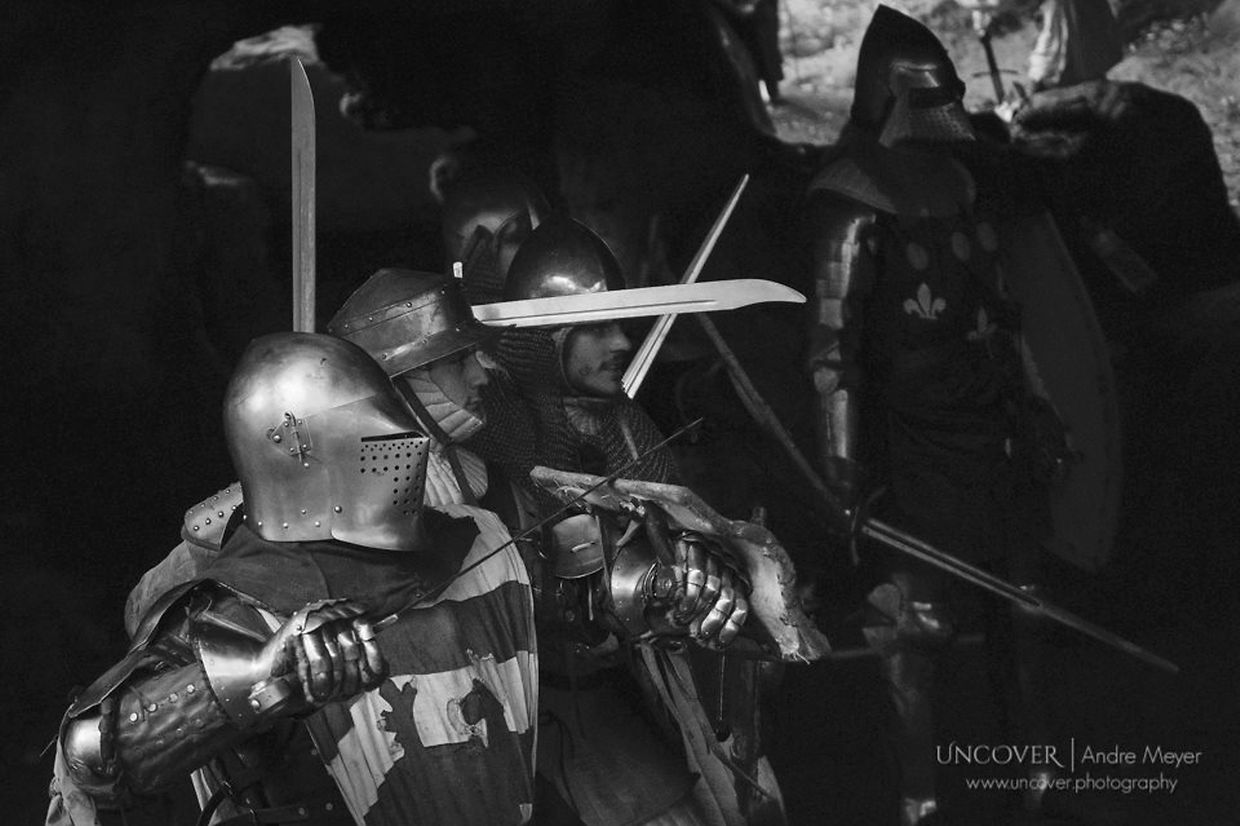 Am vergangenen Wochenende fand wieder das alljährliche "Battle of Müllerthal" in Berdorf statt. Organisiert wurde es von dem Verein für gerüsteten Vollkontaktsport "HMB-Luxembourg" in der Nähe der Hohllay und des Amphitheaters.
Etwa 30 Teilnehmer kamen, unter anderem aus Belgien, Deutschland und natürlich Luxemburg. Bei dem "Battle of Müllerthal" handelt es sich um ein mittlelaterliches Truppenmanöver- und Kampftraining. Dabei tragen die Teilnehmer nach historischem Vorbild hergestellte Rüstungen und stählerne Schwerter, Äxte, Hellebarden oder Bögen und wurden in zwei Teams aufgeteilt, welche sich gegenseiteig bekämpften.
Dabei wurde besonders Wert auf Strategie gelegt und es wurde versucht die gegnerische Gruppe zu umlaufen, oder mit Artillerie in Schach zu halten. Das besondere Gelände im Berdorfer Müllerthal lies viel taktischen Freiraum zu, sofern man sich nicht scheute auch mal durch den Bach zu waten oder Felswände hochzuklettern.
Obwohl dieses Jahr ein paar weniger Teilnehmer da waren als noch letztes Jahr, war das Event wieder ein voller Erfolg und verlief sogar besser als letztes Jahr. Es gibt von allen Kämpfern positive Resonanz.
TV Berichterstattung: http://tele.rtl.lu/emissiounen/de-journal/3023421.html
Photos: (c) Uncover | Andre Meyer | https://www.uncover.photography