Accident tëschent Bitscht an dem Heischtergronn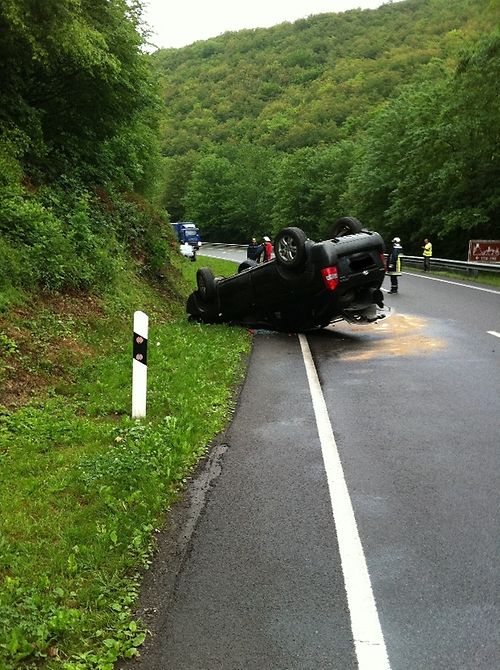 Picture Gallery
Please scroll down,
to see more pictures.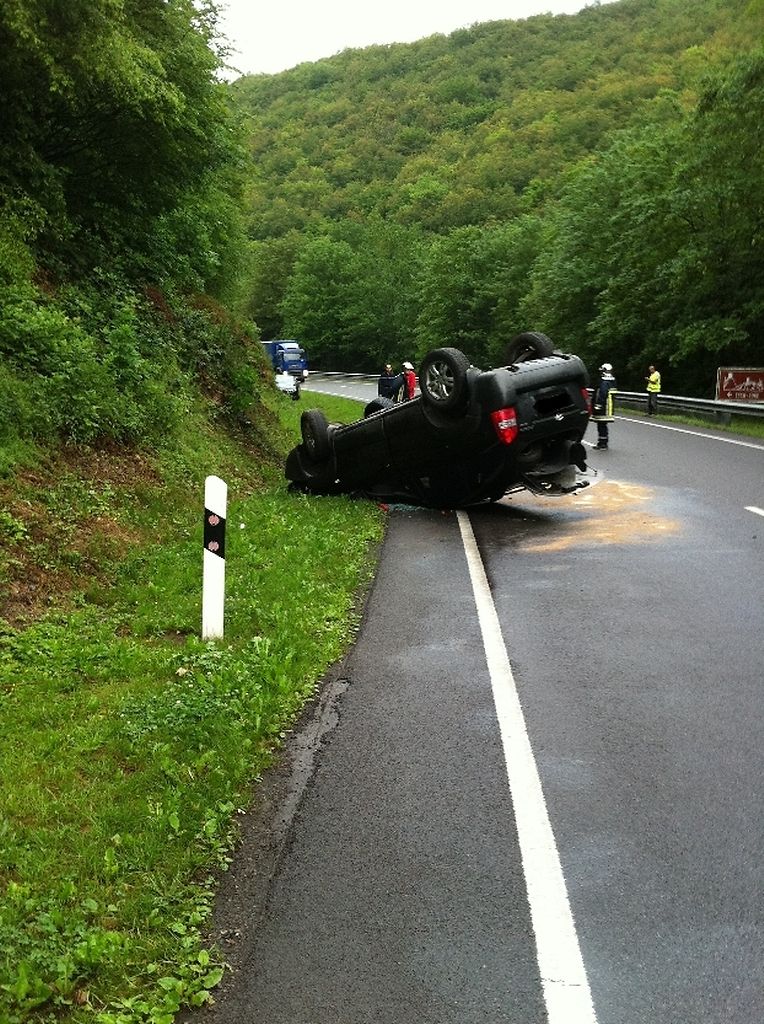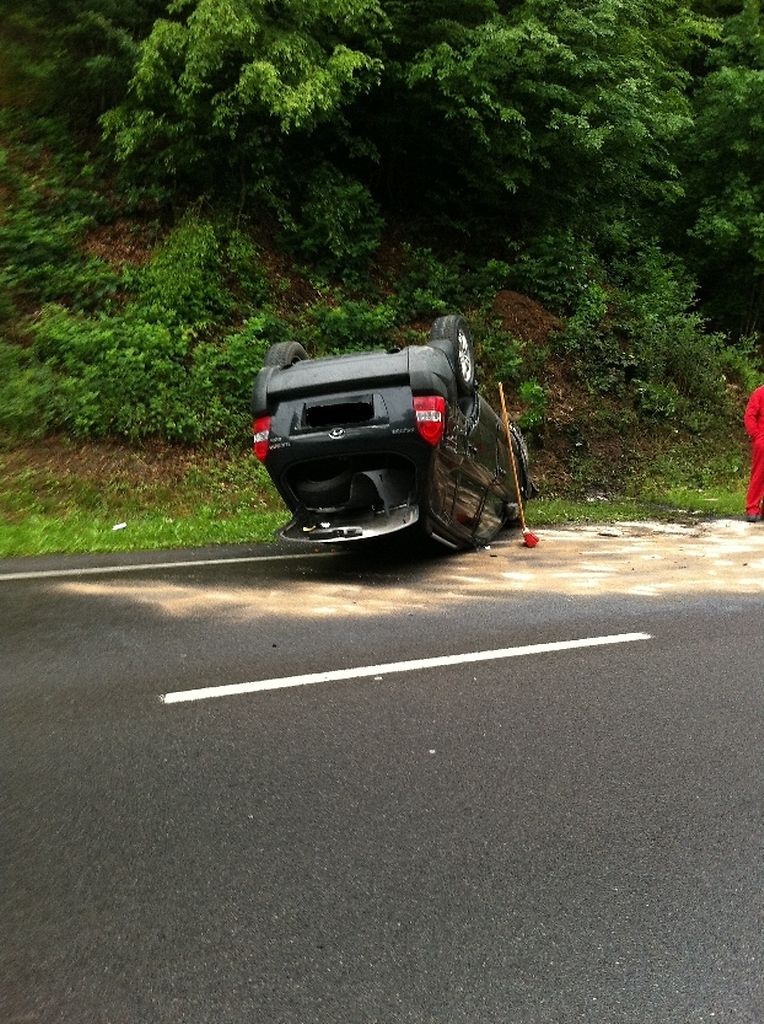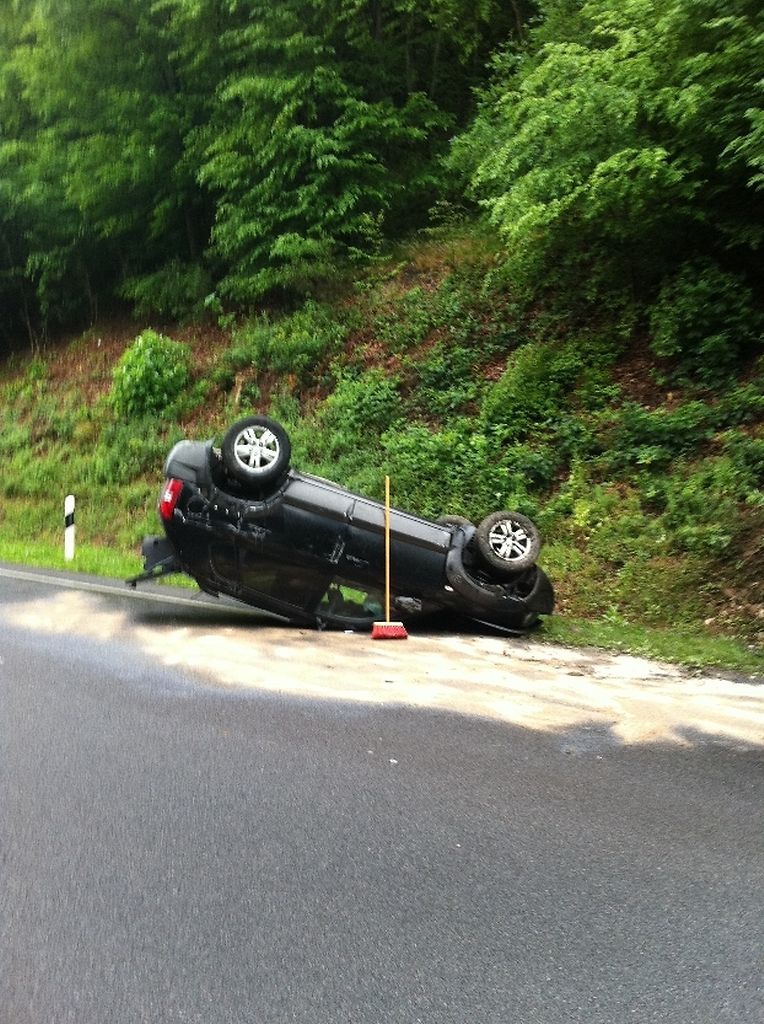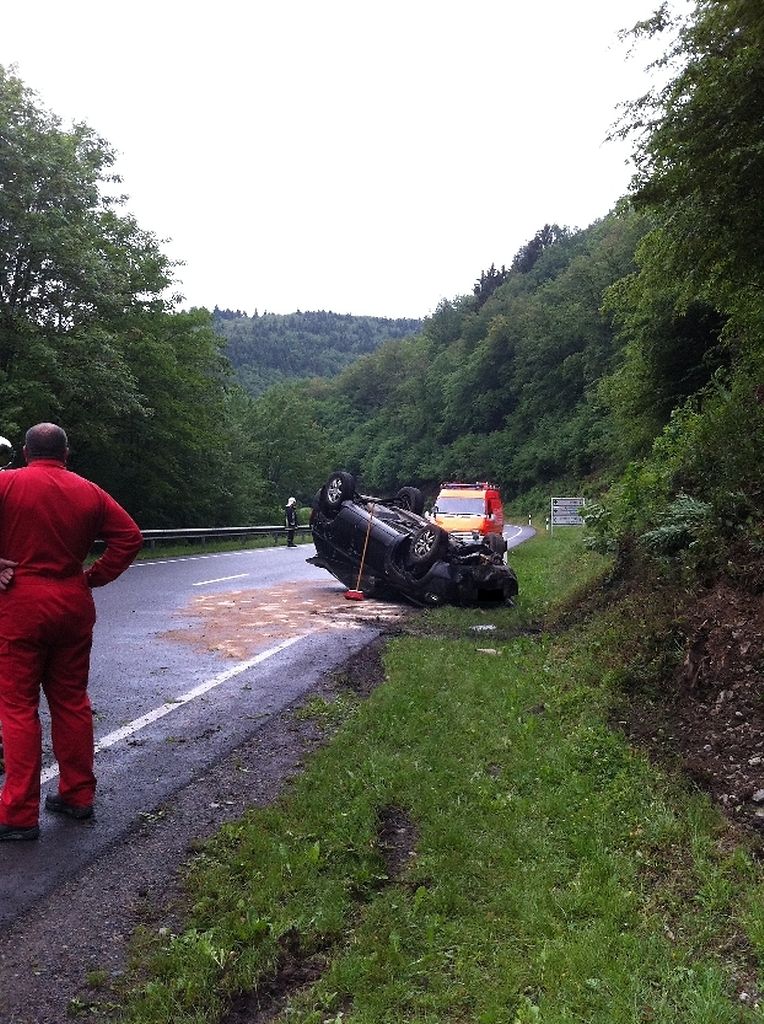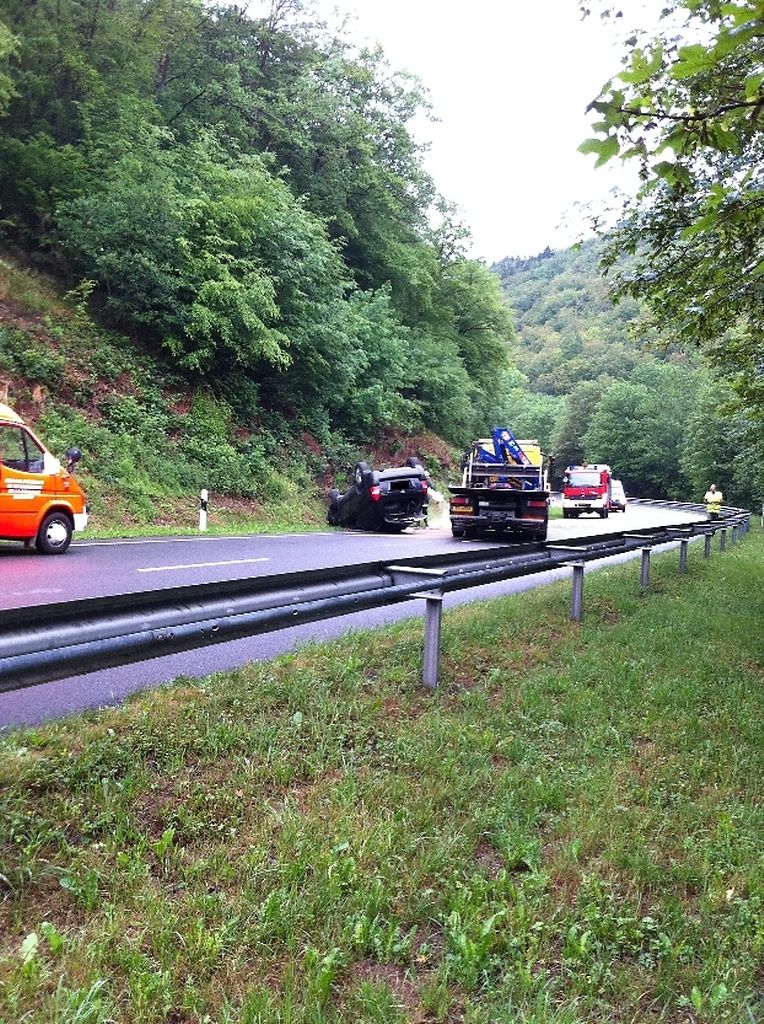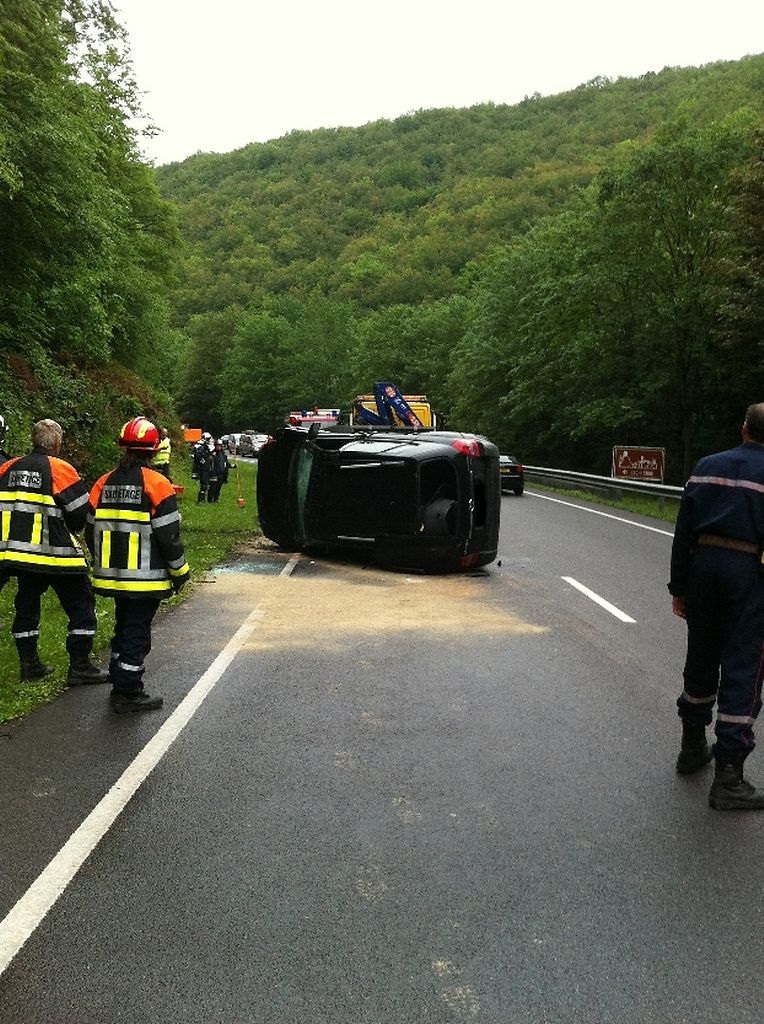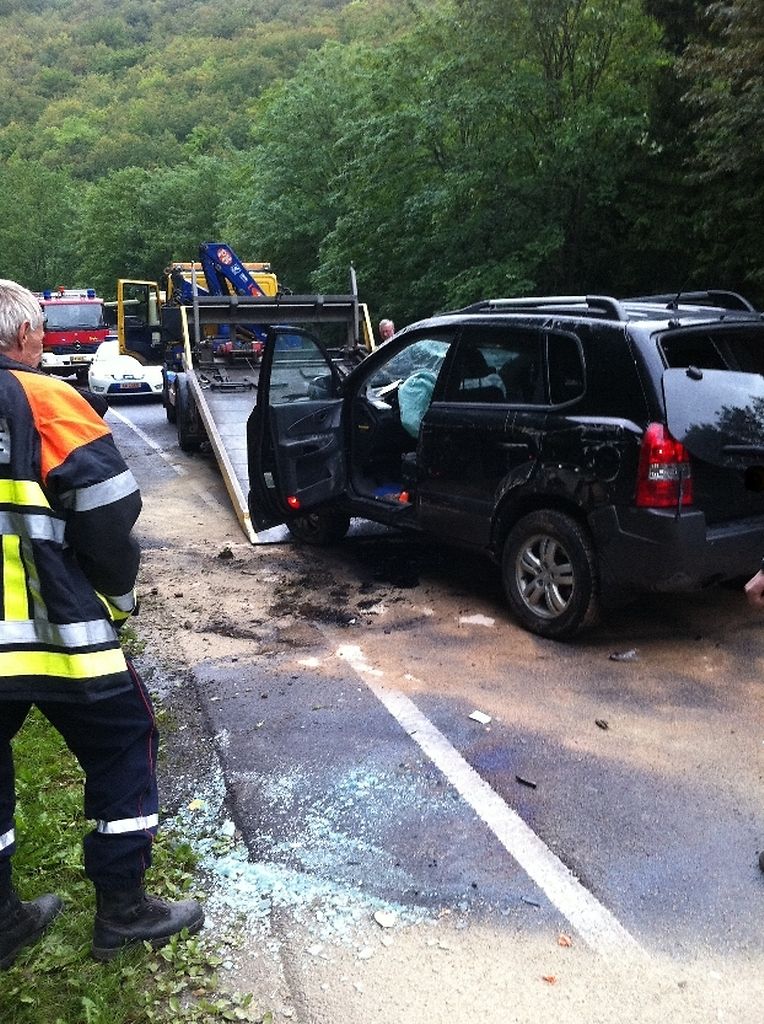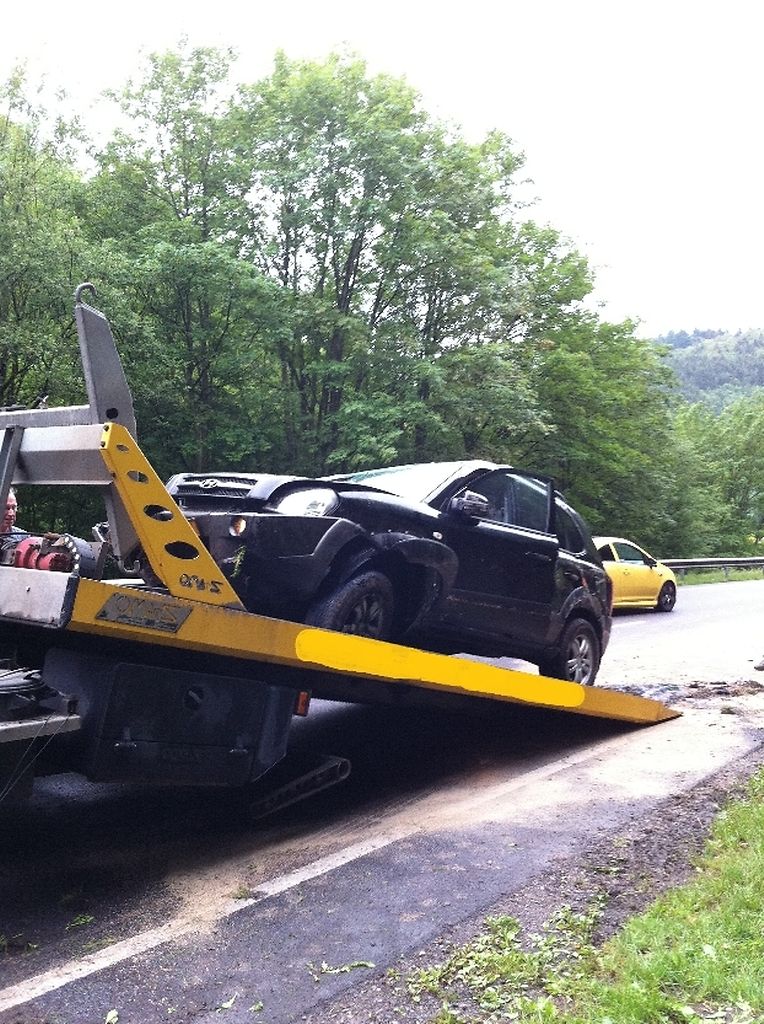 De Moie (08.06.2011) géint 6h40 Auer koum en Automobilist tëschent Bitscht an dem Heischtergronn vun der Strooss of an ass géint en Hiwwel geknuppt wourops hin sech den Auto op den Dach geluecht huet.
Den Automobilist koum fir eng Kontroll op Wooltz an d'Spidol.
Op der Plaatz waren d'Ambulanz an de Sauvetage vu Wooltz, d'Pompjeeë vun der Gemeng Géisdrëf an d'Police vun Wooltz.
Fotoen: Pompjeeë Gemeng Géisdrëf